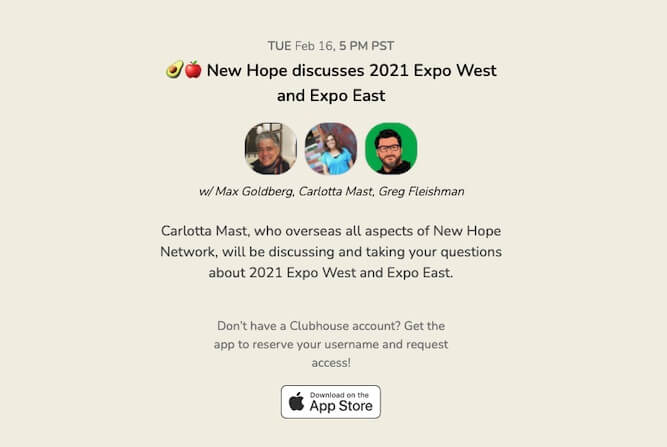 Every Tuesday at 8pm EST, we host an organic-related conversation on Clubhouse (be sure to follow @organicinsider and @gregfleishman).
In last night's room, New Hope's Carlotta Mast and Elliot Howell took questions and gave us some information about this year's Expo West Virtual Week and Expo East in Philadelphia.
Below are the highlights from the discussion.
EXPO WEST VIRTUAL WEEK, MAY 24-27
Expo West Virtual Week will be focused on product discovery and fostering connection between the exhibiting brands, retail buyers and the press and influencers. One-on-one networking, community breakout rooms, online concierge services and other digital tools will be available to support audience engagement and deepen community relationships. Read more »