Living Maxwell
Better Choices
RE Botanicals Becomes the First National, Certified Organic CBD Brand for US-Grown Hemp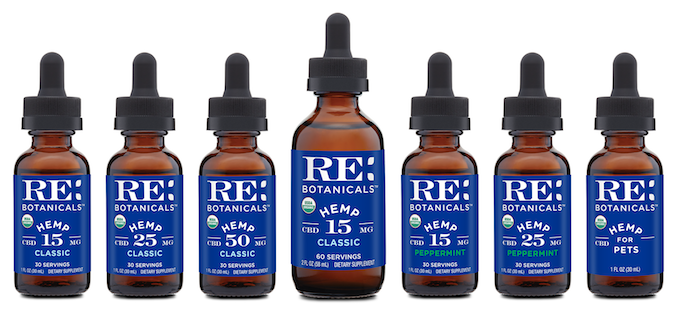 As you may have already realized, CBD (short for cannabidiol — a cannabis compound) is exploding in popularity and is showing up in an increasing number of food, beverage and personal care products.
Despite the explosion of CBD oils and CBD-infused drinks, almost all of these products do not contain the USDA organic seal.
Boulder-based RE Botanicals has bucked this trend and has become the first national CBD brand to receive USDA organic certification for U.S.-grown hemp. Given who is behind RE Botanicals, the fact that it has achieved this milestone should not come as a surprise at all.