Living Maxwell
Better Choices
Organic Kaffir Limes – WOW, These are Amazing!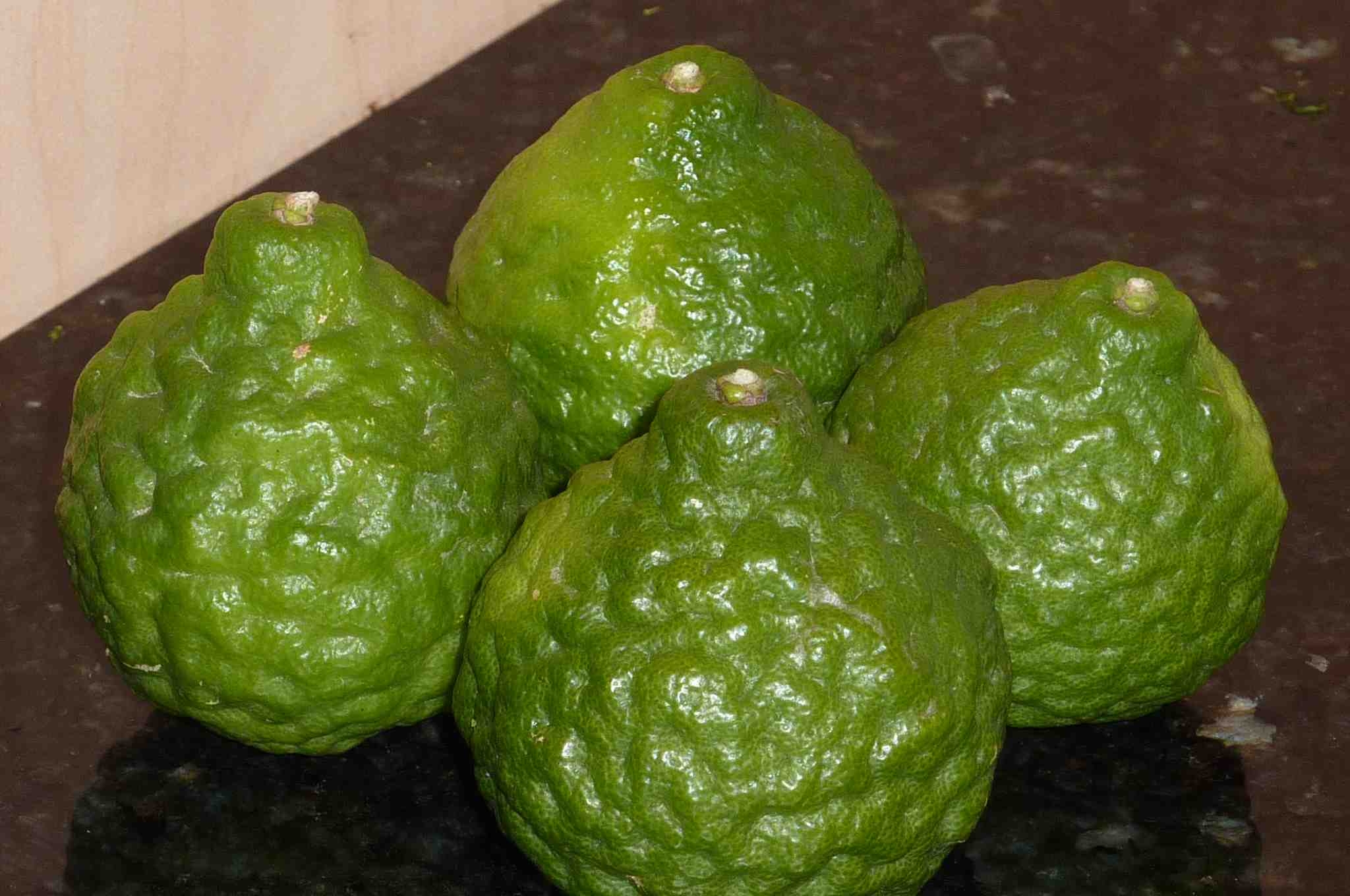 A while ago I did a story on gold nugget mandarins and when I saw this unknown fruit above, I couldn't help but think of them because of the similarity of the rind.
And just as I had never seen gold nugget mandarins before, the same was true with these organic kaffir limes.
When I started asking the woman at my local organic market about kaffir limes, she quickly asked "Do you want to try one?"
With a bit of reluctance, I said "Ok, I guess." After all, eating limes isn't something that I normally do.
Yet when I bit into it, I was pleasantly surprised.
The kaffir lime didn't have the sourness or bitterness that most limes do. It was more mild, more refreshing. In fact, after a few small bites, I found myself unable to stop eating it.
Apparently, I wasn't the only one who couldn't control myself. The woman who cut it open for me jumped at the chance to do it because she knew that she was getting the other half, which was devoured in a split-second and with great enthusiasm.
Apparently, kaffir limes are a staple in Thai cooking. While I never eat this type of food anymore, my senses did recall the taste of kaffir limes in the Thai food that I had consumed in the past since the peel is an important part of many Thai curries.
Based on what I have read about kaffir limes:
– They are commonly used in household cleaners.
– The scent is supposed to improve one's mood (I believe this – the smell is intoxicating).
– Supposed to promote gum health and are recommended for use in brushing teeth.
—
Many people who eat a lot of Thai food or have traveled extensively in Asia may already be familiar with kaffir limes but very rarely do they appear in organic markets in the Northeast.
While I always get very excited when I discover a fantastic new organic product (maybe that's why I love going to Expo West and Expo East so much), my level of excitement goes to a whole new dimension whenever I come across a new organic fruit.
When you spend the majority of your life in Boston, New York City and Providence (not exactly tropical locations), you're just not exposed to that many varieties of fruit.
So, discovering amazing organic fruit, such as kaffir limes, is just one of those awesome moments.
What can I say? Organic food is my passion.