Living Maxwell
Company Stories
Top 5 Organic Products from Natural Products Expo East 2023 in Philadephia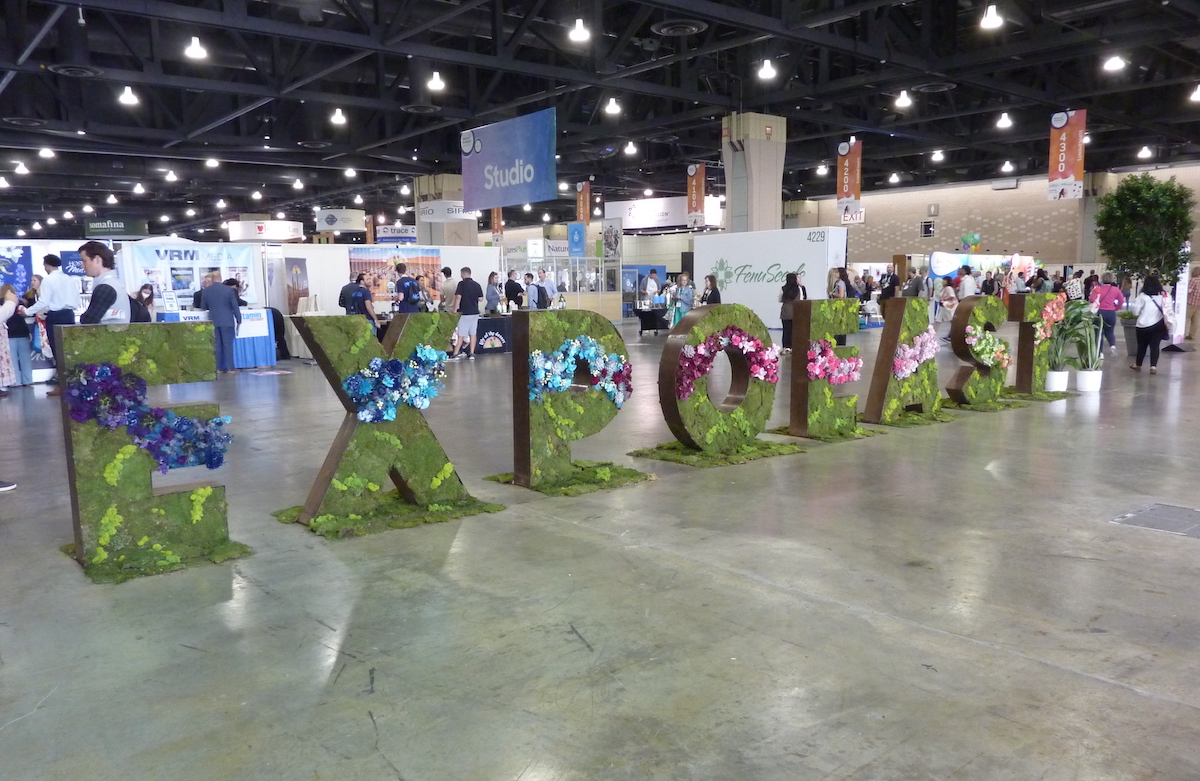 For as long as I have been covering the organic food industry, I have attended Natural Products Expo East, with my first show in Boston in 2009.
So, it is very bittersweet to report that after last week's show in Philadelphia, there will be no more Expo East moving forward. New Hope, the organizer of the event, has decided to launch something new in 2024 called Newtopia Now.
Here are my Top 5 Organic Products from Natural Products Expo East 2023.
REGENERATIVE ORGANIC CERTIFIED® HEMP MICROGREEN POWDER FROM POCONO ORGANICS
The Regenerative Organic Certified® hemp microgreen powder from Pocono Organics may very well have been the most compelling and interesting product at the entire show.
This hemp microgreen powder contains up to 40x the nutrition of regular hemp seeds, and it is grown in less than 2 weeks in nutrient-rich soil. Due to the fact that this Pennsylvania-based company has a license to grow hemp, it is also legally allowed to grow hemp microgreens, something that many microgreen growers in other states may not be able to do. Furthermore, it is Regenerative Organic Certified®, an extremely challenging designation to achieve.
The product will be available sometime within the next few months, and Pocono Organics will be launching other Regenerative Organic Certified® microgreen powders in 2024, in addition to some incredibly novel hemp-related products in the near-future.
If you ever visit the company's 380-acre Regenerative Organic Certified® farm and speak with founder Ashley Walsh, you will quickly realize that Pocono Organics has an incredibly innovative pipeline of products, a proven ability to execute and an unwavering commitment to regenerative organic, all of which will position itself to be one of the real breakout brands of the next decade.
MULTI-SEED, PLANT-BASED "CHEEZE PLEAZE" CRACKERS FROM FLACKERS
I have been following Flackers for the past 13 years, and each year, the quality and innovation continues to improve; so much so that I view this brand as one of the real staple organic cracker companies.
A few years ago, I named its flax & fonio crackers as one of my Top 5 Organic Products of Expo East 2021, and two years later, I am adding its "Cheeze Pleaze" to my 2023 list.
Aside from its excellent taste, it offers 6g of protein, 2g of net carbs and 6g of fiber per serving. Made with flax seeds, sunflower kernels, pepitas, chia seeds, hemp hearts, nutritional yeast, sea salt, garlic and spices, it is plant-based, gluten-free and Non-GMO Project verified.
This will be a welcome addition to anyone's cracker cabinet, including mine, and Cheeze Pleaze will launch in retail in Q1 of 2024, with availability on the company's website in December.
WHOLE FOOD VITAMIN D2 SUPPLEMENT FROM EAT INTACT
When I walked by the Eat Intact booth, I did a double-take, as I was only familiar with vitamin D3, not D2. Very quickly, I learned more about this vital nutrient.
According to company founder Dr. Amir Saberi, a PhD. in food science and technology with over 15 years of both academic and industrial experience, the majority of supplements are either synthetic or isolated (oftentimes extracted with solvents), and that modern nutritional science has already confirmed that single nutrients extracted from the whole food do not have a similar health impact.
It is the same with vitamin D, which is almost always either synthetic or isolated, and manufacturers understand that truly whole food supplements have much lower profit margins. So, they figure out a way around it.
Aside from cod liver oil — the only whole food source of vitamin D3 (which is not organic and sustainable, might have heavy metal contamination, not suitable for the vegans), mushrooms are the only organic, plant-based and truly whole food version of vitamin D that is vitamin D2, not D3.
Dr. Saberi said that some scientific reports claim that D3 is better than D2, but most of these comparisons have been conducted between synthetic D2 and D3.
In Eat Intact's case, Dr. Michael Holick, MD, PhD, one of the world's leading vitamin D researchers and author of The Vitamin D Solution, has conducted a comparison between the company's whole food vitamin D2 and synthetic D3. He confirmed that they are equal, in terms of boosting the level of vitamin D in the blood.
Whereas most of the synthetic and isolated vitamin D products on the market contain other junk ingredients, Eat Intact's product only has one ingredient —  organic whole mushroom powder, with no solvent extraction used.
Eat Intact's USDA certified organic Vitamin D2  is available for both consumers and the wholesale market.
Fascinating.
PLANT-BASED TRUFFLE KETCHUP FROM DAROSARIO
Constantly on the search for a delicious addition to my baked sweet potato fries (organic, of course), I always gravitate toward new and interesting condiments.
While I have known about daRosario for many years, this was the first time that I was able to try its organic truffle ketchup. And, wow, was I blown away.
Delivering the ultimate umami flavor with a simple ingredient list — tomato ketchup, nutritional yeast, white truffles and extra virgin olive oil — this organic truffle ketchup provides a unique and fantastic sensory experience, something that you do not often experience with this ubiquitous condiment.
The founder of the company, Rosario Safina, has some serious credibility when it comes to truffles. He has been importing truffles to the U.S. for nearly four decades and published his book Truffles: Ultimate Luxury, Everyday Pleasure in 2002.
With this pedigree, it should be no surprise that the star of this organic truffle ketchup is white truffles, which means the tuber magnatum pico — the scientific name for real white Italian truffles.
Available for purchase at retailers across the country and online.
REGENERATIVE ORGANIC CERTIFIED® PURE VANILLA EXTRACT FROM VANILLA BEAN PROJECT
I discovered the Regenerative Organic Certified® pure vanilla extract from Vanilla Bean Project at the Harvest Festival at Expo East, and I knew right away that this was going to be on my Top 5 list.
If you're unfamiliar with this product category, fraud is a real issue. In 2019, a government investigation in France found that one in four vanilla pods did not comply with regulations, with one vanilla pod sample made of beans dipped in a vanilla flavored aroma.
Vanilla Bean Project sources its vanilla beans from Regenerative Organic Certified® farmer-owned cooperatives in Madagascar, and its organic pure vanilla extract features traditionally cured beans, made slowly from an old-fashioned recipe and then aged for superior flavor and aroma.
This product is available for both consumers and as an ingredient for brands.
—
My full recap of the 2023 Natural Products Expo East show is on Organic Insider here.