Last week, I went to the Natural Products Expo East Trade Show in Boston. I just absolutely love these shows. Not only do I get to meet some fantastic people but I have the opportunity to see the newest products on the market.
These are the best organic food products that I came across.
SIPP – GINGER BLOSSOM SODA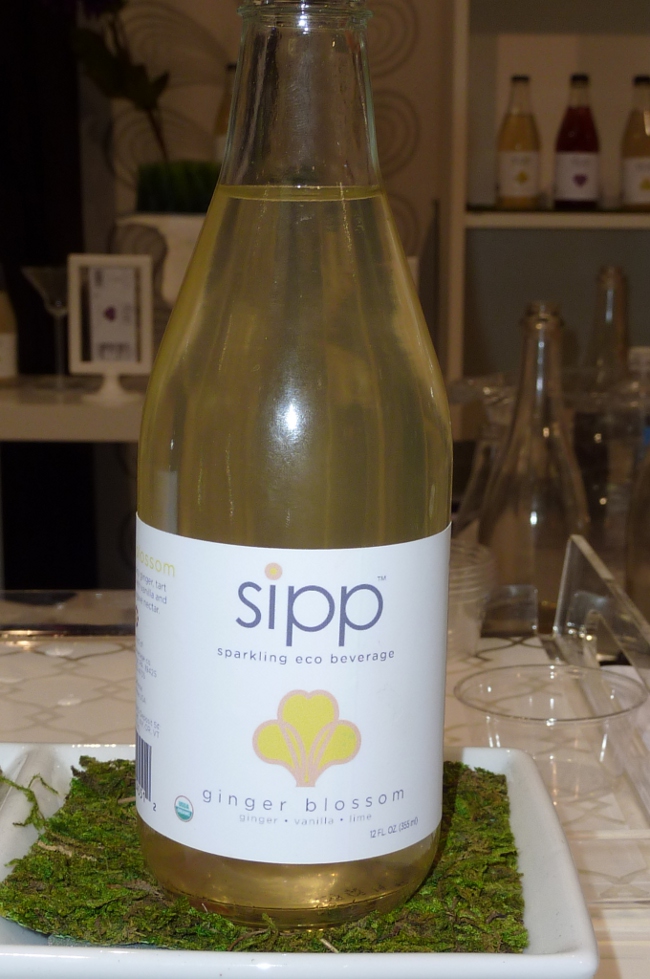 I can only describe Sipp's ginger blossom soda in one word – WOW.
When I first took a sip, I experienced the ginger. Then literally within one second, the ginger vanished and vanilla poured in. It was like Houdini played a trick on me.
The aftertaste was where things calmed down and I could reflect on what was in my mouth. If I could compare it to anything, I'd say this drink tastes like a cream soda. The few ingredients include ginger, lime, vanilla and agave nectar.
I am not a huge organic soda drinker but this beverage was simply outstanding. It was very, very hard to put down.
Sipp just launched and is in early discussions with numerous entities for national distribution.
Also, if I were giving out awards for best trade show booth (something that I will be doing starting at 2011 Expo West), Sipp would win hands down.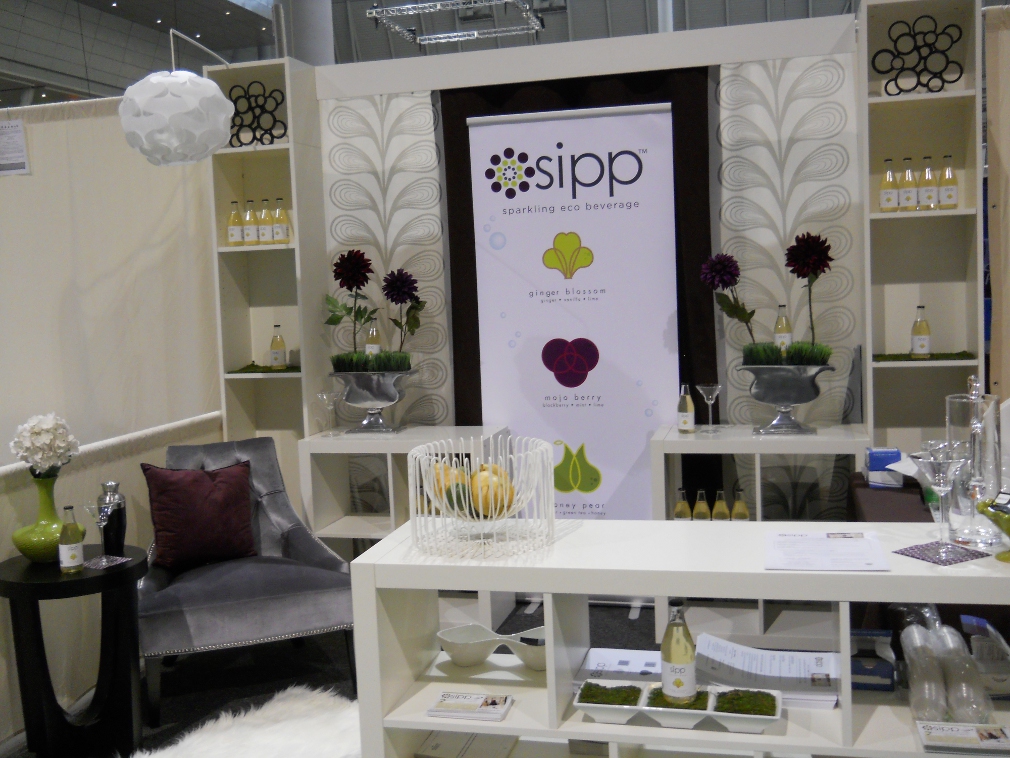 Sipp founder Beth Prentice made her booth look like a sophisticated club/lounge and no detailed was spared – the white carpet, the chair, the pillow. This woman is a serious talent.
PURELY ELIZABETH – PANCAKE MIX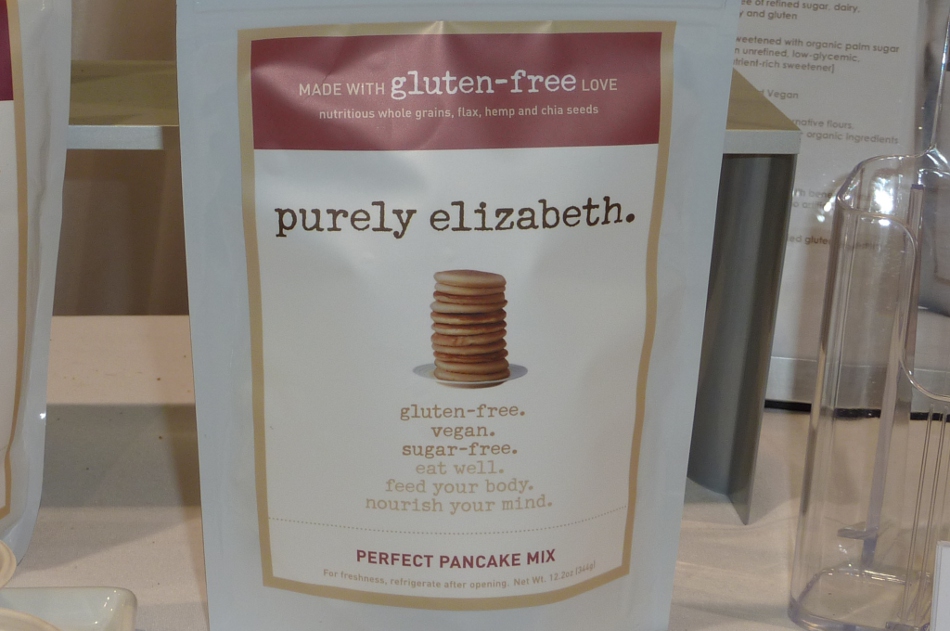 After speaking with Elizabeth Stein, founder of Purely Elizabeth, for just a few minutes, I knew that this product was a winner.
I love pancakes but never eat them because they almost always have ingredients that I am not crazy about. Elizabeth must have thought the same thing and did something about it.
She devised a pancake mix that is gluten-free, wheat-free and dairy-free. It has 5 whole grain flours with 3 superfood seeds.
The ingredients include: Organic Millet Flour, Non-GMO Whole Grain Corn Flour, Garbanzo Fava Bean Flour, Teff Flour, Organic Buckwheat Flour, Organic Flaxmeal, Organic Hemp Seed, Organic Chia Seed, Baking Powder, Cinnamon, Sea Salt.
The pancakes that I tried at the show had great texture and taste, and did not give off the usual "guilty pleasure" emotion. Here it was all pleasure, no guilt.
Organic certification is expected in the next two weeks. Along with her cookie and muffin mixes, this product is available in select stores in the Northeast and online.
Above is a video I shot with Elizabeth at Expo East, so you could meet the face behind the company.
ULTIMATE SUPERFOODS – SUN-DRIED BANANA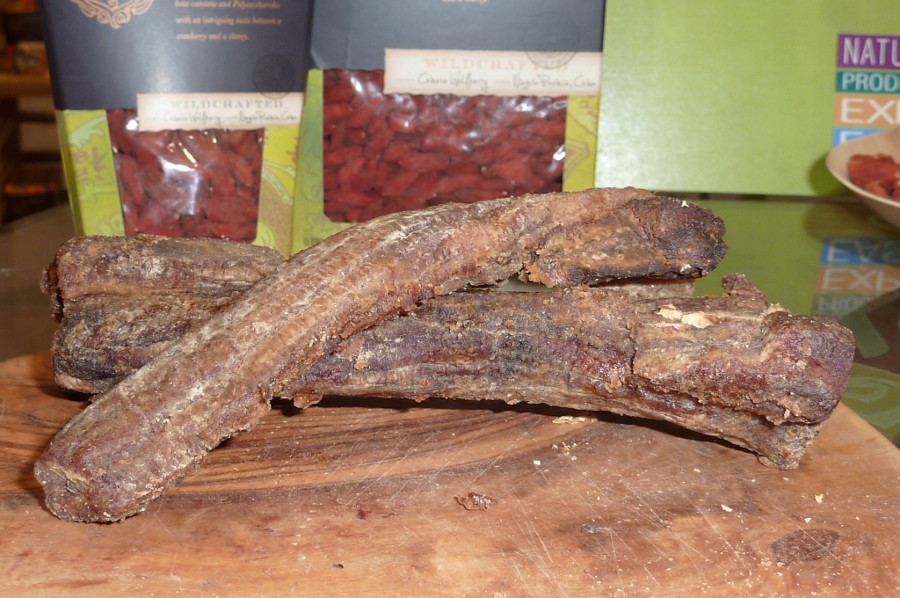 Yes, I know. This does not look visually appealing in the slightest and the people at Ultimate Superfoods won't disagree.
But don't let looks deceive you. The taste is absolutely amazing. It is rich and moist, and feels like I have a slice of the world's best banana bread in my mouth. This product has been on the market for a few years but for some reason, I had yet to come across it before the show.
Here's the story with this vine-ripened banana.  Normally, bananas are picked well before they are ripe, when they are green. This banana, however, stays on the plant until it is ripe or even slightly over-ripe.
After it is picked, it is sun-dried (with the peel on), the peel is then taken off and finally it gets packed in a bag.
What is the benefit to keeping it on the plant longer? It gets more nutrients and develops better flavors.
Once you try this sun-dried banana, eating the yellow bananas will never be the same.
These are available for sale online.
ORGANIC TRADITIONS – SPROUTED CHIA SEEDS POWDER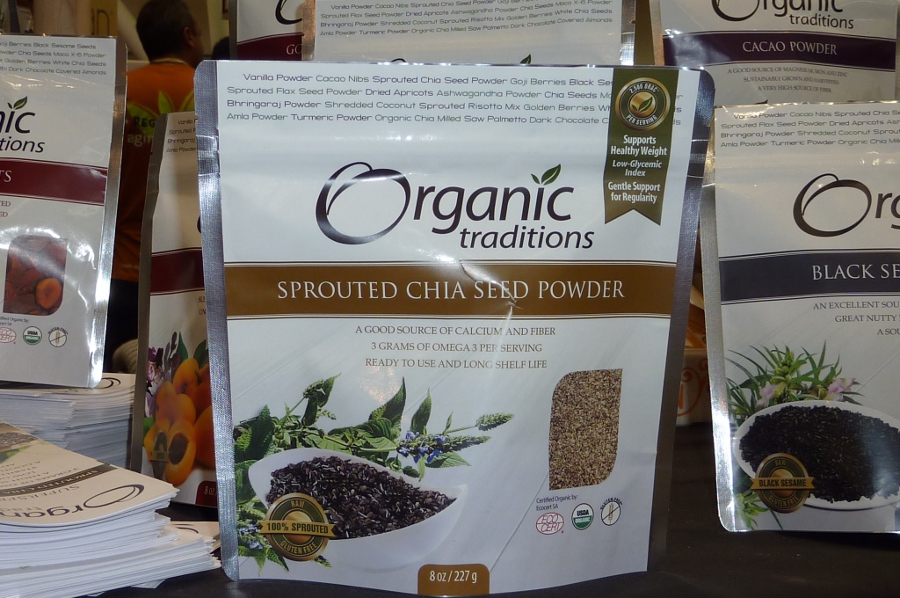 Organic Traditions is apparently a major player in the superfoods world in Canada, and Expo East was its official coming out party as it launches in the U.S.
They had numerous products that piqued my interest but the one in particular was the sprouted chia seed powder.
Chia seeds are really starting to grow in popularity and several of the raw food restaurants here in New York City offer chia seed pudding.
The main benefit of this product is that the chia seeds have been sprouted, or germinated, which means that the enzyme inhibitors have been removed. The minerals are much more easily absorbable and it also results in twice the amount of antioxidants. When you don't sprout the chia seeds correctly, you don't get all of the benefits.
Chia seeds are loaded with protein and are rich in Omega 3 acids. Many people consider them to be superior in nutrition to flax seeds.
This product will become a staple in my morning smoothies.
To order this powder, contact the company directly.
WEDDERSPOON – MANUKA HONEY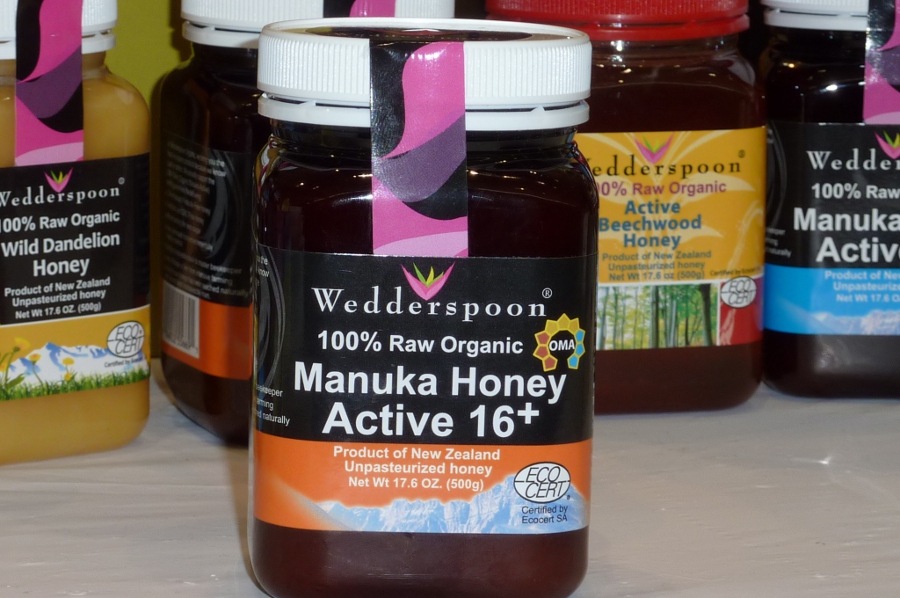 Manuka honey isn't your average honey. Aside from being poured into tea, it can be used on cuts and wounds, for sore throats and acid reflux, and to kill bacteria that causes stomach acids.
The honey is also antifungal and has natural antibiotic properties. The Active 16+ means that the product contains 16% antiseptic solution, which is naturally occurring in the honey.
I've had Manuka honey before but this brand impressed me very much. The texture was thick but smooth and had real definition to it. The taste was complex and sweet.
This honey is raw, certified organic and comes from the South Island of New Zealand. From what I was told, in other parts of New Zealand pesticides are used in the beehives that produce Manuka honey. But not in this one.
Wedderspoon's product is available online.