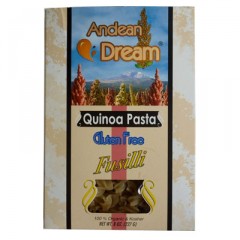 Featured recently on Bravo's Top Chef Masters, this quinoa pasta has been a staple in my kitchen for quite a while.
Quinoa is a super-grain high in protein, originates from the Andes in South America and has been around for 6,000 years.
Slightly different texture than traditional pasta but no wheat or white flour.  Cook with extra water, stir often.  I also love their spaghetti.
Sold throughout the country at natural/organic stores and also online HERE.