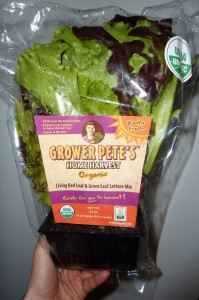 In 1974, music critic Jon Landau proclaimed "I saw Rock and Roll future and its name is Bruce Springsteen." Rarely has such a prophetic statement been made.
Well, last week when I walked into my local organic market here in NYC, Integral Yoga Natural Foods, I had a similar feeling. I took one look at Grower Pete's Red and Green Leaf Lettuce and said to myself  "this is the future of organic lettuce."
And, I also said to myself that this is the coolest organic product I've ever seen.
What makes Grower Pete's Lettuce so fantastic is that it is sold in a plastic container with its roots potted in soil. (If I had to guess, the container is probably made out of some eco-material.) Never have I seen this before. Lettuce has always been cut and sold without the soil.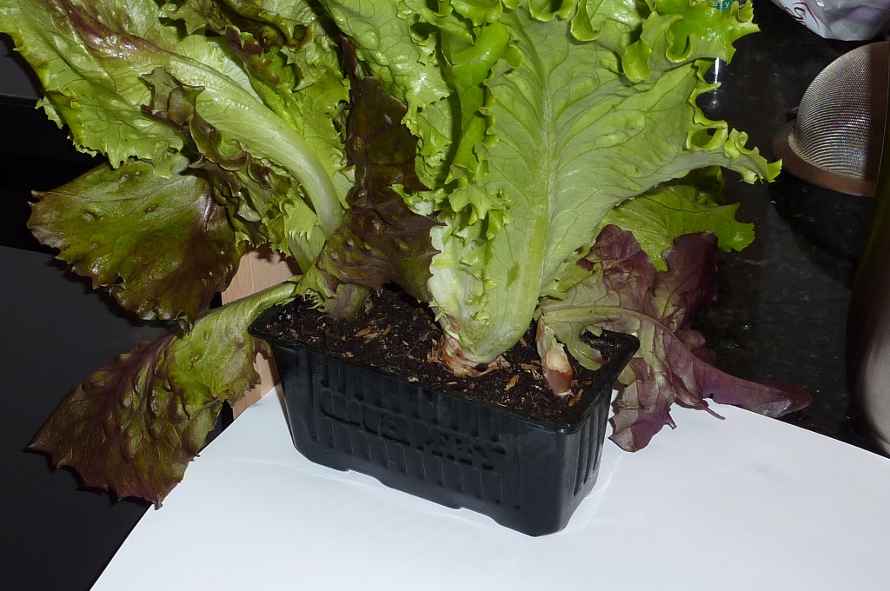 The fact that the lettuce contains the soil, in which it was grown, means that it is still alive.
The aliveness has two key effects.
1) Lasts Longer: The lettuce sat in my fridge for nearly three days and barely showed any signs of wilting whatsoever.
2) Different Taste: It had a thicker texture than other comparable lettuce. There was a real crunch to it. It wasn't paper thin at all.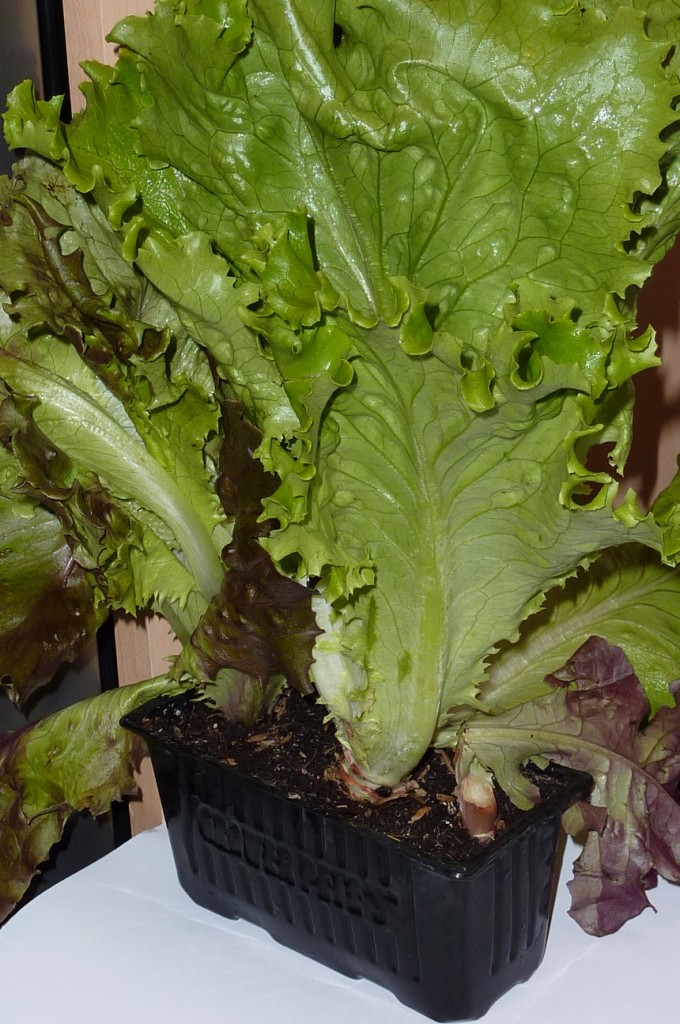 The biggest takeaway was that I knew I was consuming a lettuce that was super, super fresh. And, nutritious. I literally couldn't stop eating it. I wanted more and more and more.
The produce buyer at Integral said Grower Pete's Lettuce at $3.99 was a one-time only promotion, and he wasn't sure if they were going to carry it again. This was a surprise, especially because the dozen Grower Pete's Lettuces that they had sold out very quickly.
The company's website is nothing more than a static page, and my email inquiry into them went unanswered.
While it may be impractical and too expensive for all organic lettuce to be sold in this manner, there is definitely a market for this product.
It will be interesting to see if other produce will follow suit and whether we truly have seen the future of organic lettuce.
My guess is that we will always see lettuce sold as it is now and also a higher-end lettuce that still has its soil.
I am incredibly impressed by what Grower Pete's has done. Very, very well done.