On the first Wednesday of every other month, I have a column called Wednesdays at Whole Foods. It showcases the most interesting news, products, store events, and happenings at the company.
HOW DOES YOUR PRODUCE RATE?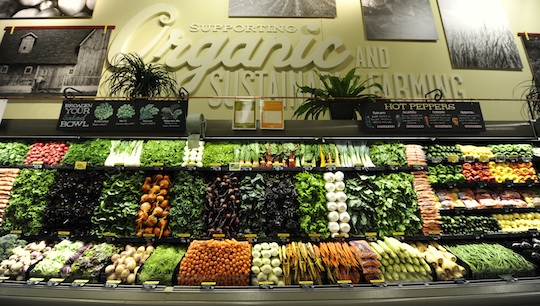 While it may not have received as much national attention as the decision to label all GMOs in its stores by 2018, the announcement by Whole Foods Market to introduce a new rating system for flowers and produce could prove to be equally as important.
Beginning in September 2014, Whole Foods Market will present customers with a three-tier rating system and begin displaying ratings of "GOOD," "BETTER" and "BEST" throughout the produce and floral departments. Read more »