While the main attraction of Natural Products Expo West and Natural Products Expo East are the newest and best products, one aspect of the show that goes overlooked are the trade show booths themselves.
Some companies put a tremendous amount of time, money, and thought into their booths, and I like to acknowledge those organizations who place real importance on making theirs stand out. To me, it speaks volumes.
When selecting my best trade show booth winners, I look for four main qualities: creativity, design, originality, and execution.
There were a lot of very good trade show booths from Natural Products Expo West 2016, but these two stood out from the rest.
BITSY'S BRAINFOOD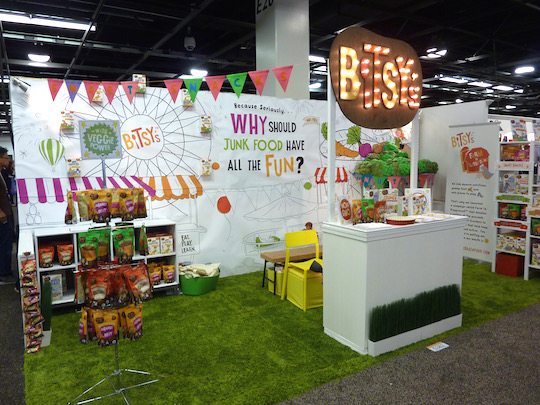 I might as well re-name this award the Bitsy's Brainfood Trade Show Booth Award since they have won so many times already. Read more »