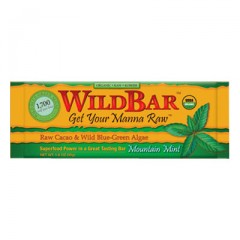 This is one of the more interesting bars on the market.  There are two main things that I like about this bar:
1) It is loaded with superfoods including blue-green algae extract, cacao and maca –> tons of antioxidants.
2) Very rich taste.
100% raw.  Not sold in too many places but can be purchased at www.wildbar.info.