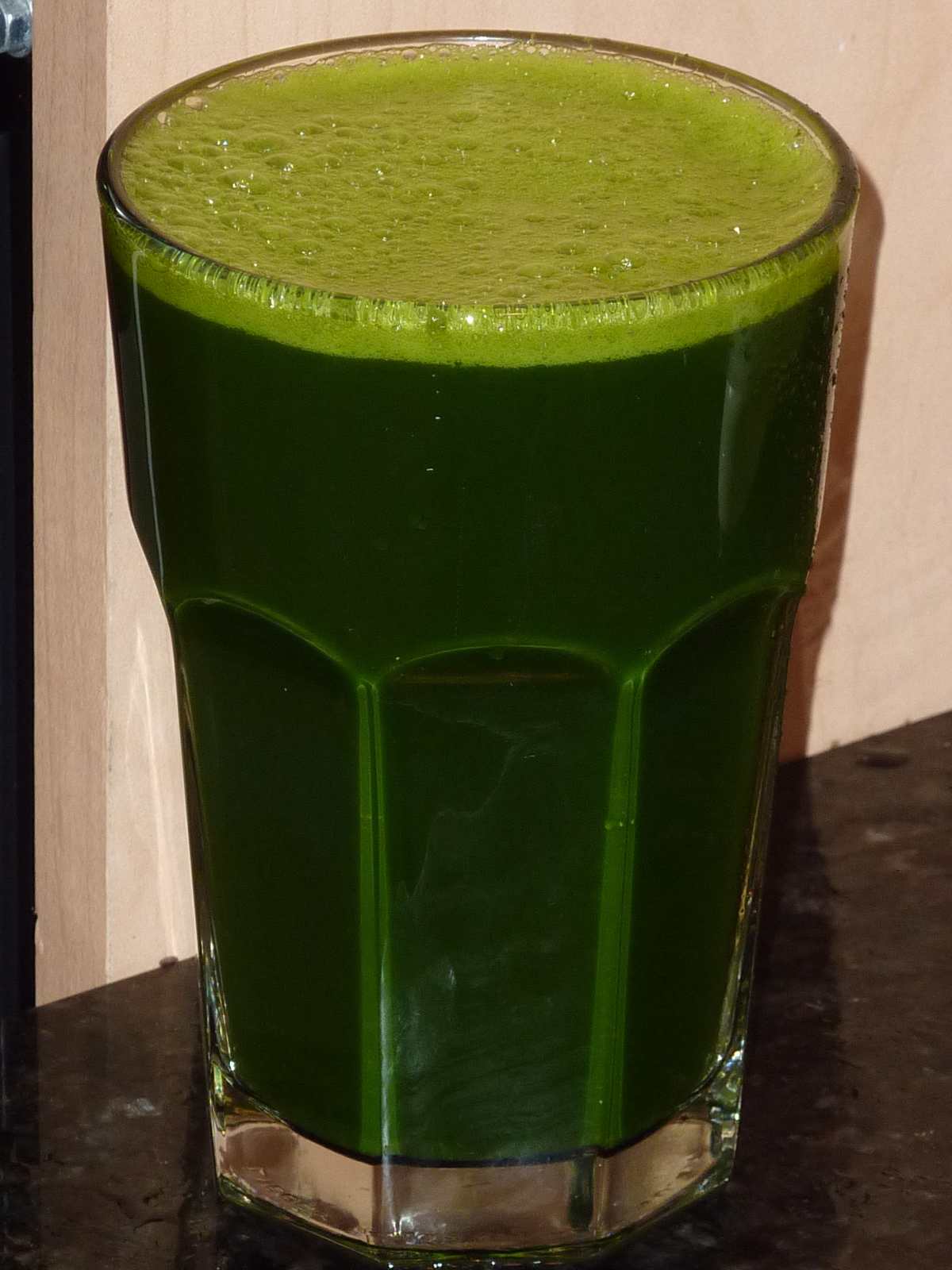 Here is what I have been up to lately, in regards to juicing.
1) Practically every single day, I am doing four ounces of wheatgrass. A while ago, I wrote a post about my love/hate affair with wheatgrass but let me tell you something — it is back on in a big, big way!
When I don't drink my four ounces, I just don't feel the same. I don't feel as clean and I don't feel as healthy. My body is now actually craving the stuff.
2) On top of that, I am drinking green juice 4-6 days per week.
I always use a base of celery or cucumber and then add in one or two of the following: kale, asparagus, dandelion weeds, burdock, radishes, bok choy, and romaine.  Read more »