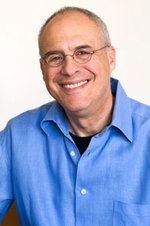 Mark Bittman, the author of several books and long-time food columnist for the NY Times, recently wrote a very good op-ed piece that is worth reading.
His Why Aren't GMO Foods Labeled? is something that every citizen in our country should be asking our politicians. And demanding answers.
Europe requires that GMO foods be labeled because they believe in giving consumers a choice and proper information about the foods that they are putting into their bodies.
In the U.S., our politicians are extremely beholden to Big Ag and don't want to label foods as genetically-modified because they are scared that people won't buy them.
Given that 70% of our supermarket shelves contain GMOs, I can see why they would be concerned. There would be a massive transition to organic food and conventional food companies would suffer tremendously.
Yet, our lawmakers have concluded that GMO foods are "generally regarded as safe" and they completely ignore the way in which a food is manufactured. Read more »