When you come to New York City and ask someone where to get pressed organic juice, there is an excellent chance that Juice Press will be mentioned. And for good reason.
What started out as a small, one-store operation in the East Village in 2010 has quickly exploded to 13 locations throughout NYC and the Hamptons. With many more stores to be opened over the next few years and $7M from investors such as Home Depot's Ken Langone and billionaire hedge fund manager Stanley Druckenmiller, Founder Marcus Antebi has proven that he has what it takes to build a serious brand in the organic world.
One of the things that you'll notice when you enter a Juice Press location is the enormous selection of both juices and food, which made choosing my five favorite picks all that more difficult. And believe me, there were plenty of items that I consume on a regular basis that did not make this list.
AVOCADO TOAST SANDWICH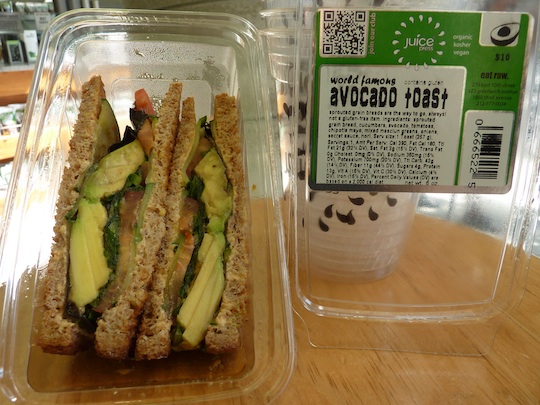 Quite simply, an avocado sandwich is not supposed to taste this good. Period. I have no idea what is in the secret sauce, but this sandwich blows me away every time I eat it. Read more »