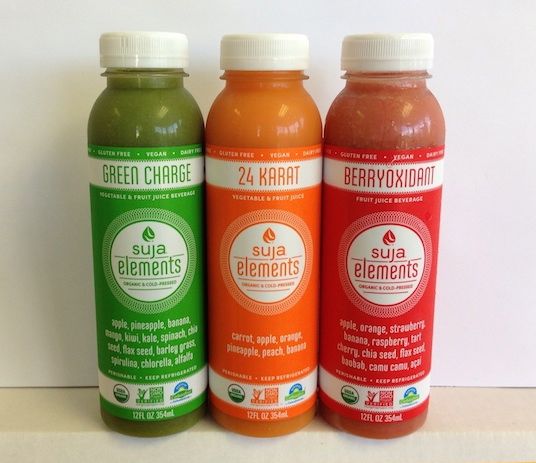 (To get a $1 off coupon for any Suja Elements drink, see below.)
I come across hundreds of new organic products each year, and it doesn't take long for me to assess which ones are truly special.
So, when I tasted Suja Elements the other day, I knew right away this drink belonged in that category.
Many people may be familiar with the Suja brand because its pressed organic juices are sold at stores throughout the U.S. Yet, this week the company is introducing a new smoothie line – Suja Elements – that is very, very unique. Read more »