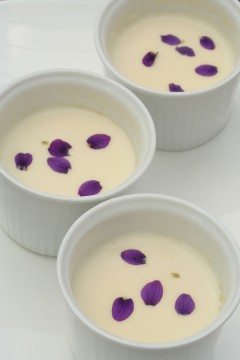 I just knew that the hundreds and hundreds of hours I have spent roaming the aisles of supermarkets and studying menus at organic restaurants would come in handy one day.
But, I had no idea that it would lead to me writing this post.  So, here it goes….
1) More and More Coconuts
Coconuts have taken on much more prominence as of late.  A bunch of ice creams, including Luna and Larry's Organic Coconut Bliss and Purely Decadent, have coconuts as their central ingredient.  Energy bars, such as those from Raw Revolution, have used them in their products for a while.
In terms of organic coconuts, this is what I foresee.
Organic coconut water: Coconut water is a hot trend in the beverage world right now.  Some people consider coconut water to be the ultimate post-workout drink because it contains electrolytes.
However, nearly all of those boxes of coconut water that are flying off the shelves in the supermarkets are not organic.  It is only a matter of time before we see a shift to organic. Read more »