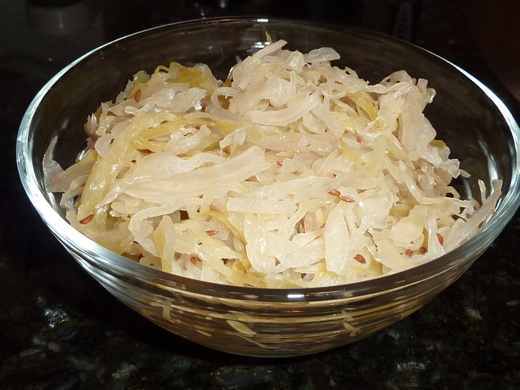 Whether it is with a salad or any other dish that I am making at home, organic fermented foods – usually sauerkraut (above) or kimchee – can almost always be found on my plate. Why is this?
I have come to understand that if we want to have a strong immune system, we must take care of our gut and provide it with beneficial bacteria.
And that is exactly what fermented foods give us – beneficial bacteria.
Dr. Natascha Campbell-McBride, a Russian neurologist and founder of the GAPS Diet, says that: Read more »