Living Maxwell
Better Choices
Another Reason to Eat Organic — GMOs and Weedkiller Found in Conventional Cereal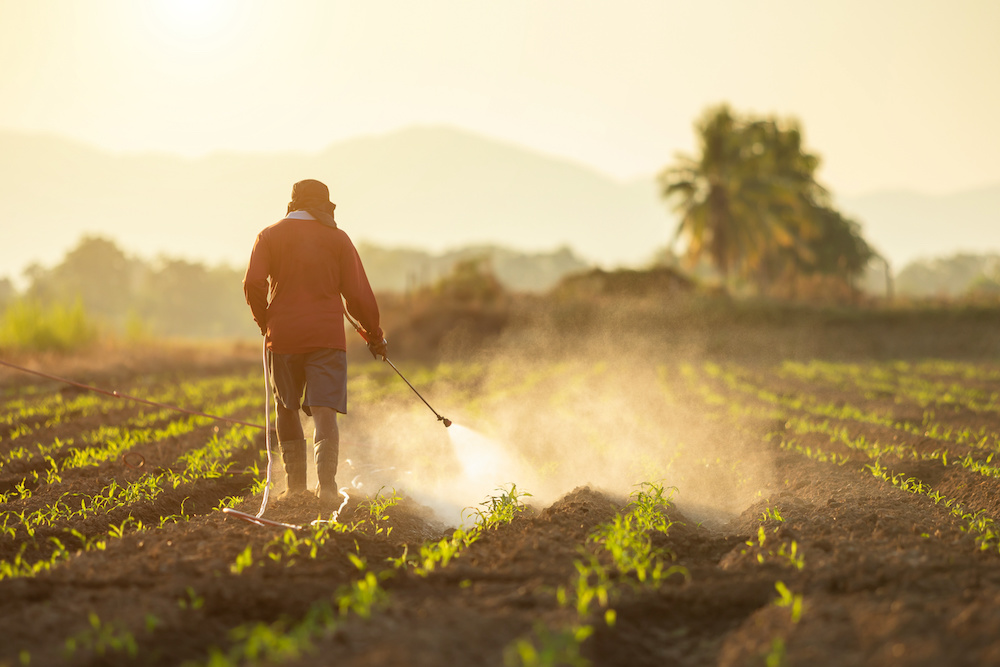 If anyone you know is still feeding their children conventional cereal, maybe this piece of news will get them to change their habits.
GMO Free USA, a non-profit that educates consumers and other stakeholders about the potential hazards of GMOs, just published its results of independent lab tests (verified by DNA analysis) done on Kellogg's Froot Loops cereal.
Here's what they found:
1) 100% of the corn in the Froot Loops was genetically-modified, containing DNA sequences known to be present in insecticide-producing Bt and Roundup Ready corn. This corn produces insecticides inside of the plant's cells and cannot be washed off.
An in-vitro study found that the insecticides in this corn may be toxic to human cells, and feeding studies conducted on mammals found adverse effects, including immune system disturbances, male reproductive organ damage, disturbances in the functioning of the digestive system, and signs of organ toxicity.
While the industry claims that these insecticidal proteins are broken down in the digestive tract, a study found the proteins circulating in the blood of pregnant and non-pregnant women and the blood supply to fetuses.
2)  The soy contained DNA sequences known to be present in Roundup Ready genetically-modified soy.
As I have written about before, genetically-modified soy represents tremendous health risks, including serious reproductive and other issues.
3) Significant levels of glyphosate, the main chemical ingredient in the super-toxic Roundup weedkiller, were found.
There is a growing body of scientific evidence that links glyphosate to health and environmental harm.
– A 2013 study found that glyphosate, at minute real-world environmental levels of exposure, was able to effectively substitute for estrogen in stimulating growth of hormone-dependent human breast cancer cells.
– A 2014 study found that glyphosate was frequently present in peoples' urine, with the levels being higher in individuals with chronic diseases.
– Another 2014 study found glyphosate in the organs of piglets born with birth defects. The higher the levels detected, the higher the incidence of defects.
– 3 recent studies linked glyphosate to male infertility, and 2 studies linked glyphosate to chronic fatal kidney disease.
FURTHERMORE…..
1) Kellogg's does not have to label any ingredients that are genetically-modified, despite the fact that GMOs carry such tremendous health risks.
Why?
Because the food and ag-biotech industry has spent $572 million from 1999 to 2010 to make sure that certain food policies, such as GMO-labeling, are not adopted. Kellogg's alone has spent $2 million on anti-GMO-labeling initiatives over the last few years.
See my TV interview where I explain this ridiculous injustice and talk about how 64 countries around the world require GMOs to be labeled. But the U.S. still does not.
2) Aside from the risk of ingesting GMOs and toxic-pesticides, Froot Loops also contain a slew of other very questionable ingredients, including artificial colors such as red 40, blue 2, yellow 6, and blue 1.
Europe requires a warning label "consumption may have an adverse effect on activity and attention in children" on products that contain most artificial dyes as an ingredient.
– In 1938, there were 15 artificial dyes approved for use in the U.S. Many of those have since been banned but 7 remain, including the ones listed above.
– In 2007, a University of Southampton double-blind, placebo-controlled study found a link between hyperactivity in children who consumed some food dyes along with the preservative sodium benzoate.
– In 2008, the Center for Science in the Public Interest petitioned the FDA to ban artificial food dyes.
WHAT YOU CAN DO
If this has you outraged, there are several things that you can do.
1) While non-GMO is great, non-GMO only means no GMOs. Super-toxic pesticides can still be used.
That is why you should switch to as much organic food as possible, particularly conventional cereals made by major food corporations. Organic doesn't allow GMOs or super-toxic pesticides to be used.
Click HERE to read my post on which foods should be the priority when deciding to eat organic.
2) In terms of picking a high-quality organic cereal and to see how your cereal rates, take a look at the Cereal Scorecard by the Cornucopia Institute.
3) Read my 5 Essential Ways to Avoid GMOs.