Wednesdays at Whole Foods – Digital Savings, Fair Strawberries, Smart Moves at 365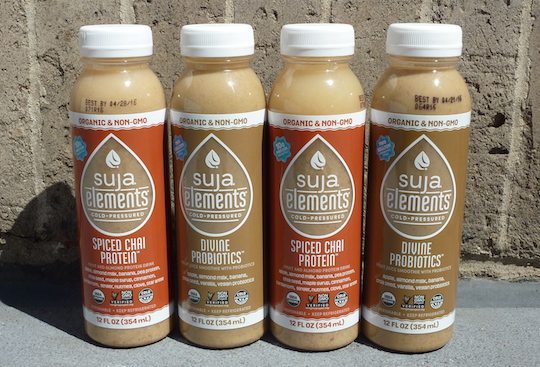 On the first Wednesday of every other month, I have a column called Wednesdays at Whole Foods. It showcases the most interesting news, exclusive products, store events, and happenings at the company.
DIGITAL COUPONS MADE SIMPLE
In the October 2015 column, I talked at length about Whole Foods Market's new app and all of its functionality.
Well, one great feature has since been added: digital coupons. And this is reason enough to download the app.
Here's how it works.
You do your shopping and when you get to the check-out register, simply scan the bar code and it will automatically deduct any eligible coupons. It's that effortless.
If using an app isn't your thing, the company still offers printable coupons.
DOING THE RIGHT THING
In what has received little media attention but is of tremendous importance, Whole Foods Market expanded its partnership with the Fair Food Program — an organization that brings together workers, consumers, growers and retailers in support of humane labor standards and fairer wages in U.S. agriculture — to become the first food retailer to offer strawberries certified by the Fair Food Program.
By offering Fair Food strawberries, Whole Foods Market has agreed to pay an additional amount for each case of strawberries it purchases, with this additional money being passed on to farmworkers to supplement their income. The program also requires suppliers to sign a code of conduct, outlining specific social responsibility criteria. The code is then verified by a third-party.
If you're unfamiliar with The Coalition of Immokalee Workers' (CIW) Fair Food Program, it was called "one of the great human rights success stories of our day" in a Washington Post op-ed piece, and the CIW was the subject of the MUST-SEE documentary Food Chains (below).
This new deal with the Fair Food Program, with whom the company has had a partnership since 2008, isn't just conscious capitalism at work. It is also called doing the right thing. I applaud Whole Foods Market in a major, major way.
ON THE SHELVES
The following products are exclusive to Whole Foods Market and will be in stores within the next month. 
Suja has launched two new flavors from its fantastic Elements line, Spiced Chai Protein and Divine Probiotics, both of which are certified organic and Non-GMO Project verified.
Spiced Chai Protein combines apple, almond, banana, chia, maple syrup, cardamom, nutmeg, cinnamon, ginger, clove, star anise and pea protein. Divine Probiotics is made with apple, almond, banana, chai, vanilla and 2 billion CFUs (colony forming units) of vegan probiotics to help with gut health.
Lakewood has come out with a new Harvest Red Cranberry Juice, which is made with syrah grapes and cold-pressed cranberry juice. Every bottle contains over three pounds of fruit and is not made from concentrate. The product is both certified organic and Demeter Certified Biodynamic.
In support of the Xerces Society, a non-profit that protects wildlife through the conservation of pollinators and their habitat, The Republic of Tea has introduced a Biodynamic Chamomile Honey Tea.
The tea is both certified organic and Non-GMO Project verified, and its heirloom chamomile is grown on a small Biodynamic-certified farm at the base of the Italian Alps.
Organic Gemini has developed a TigerNut Smoothie Mix, which is rich in a particular form of fiber known as resistant starch and is filled with as much iron as red meat.
This smoothie mix, which is certified organic and Non-GMO Project verified, also contains pea protein powder and comes in three flavors – Original, Vanilla Bean, and Cacao Bean.
LAST BITES
It was announced that by Chloe, the NYC-based, fast-casual vegan restaurant, will open inside of the first 365 by Whole Foods Market store in Los Angeles. I don't know which person at Whole Foods Market came up with the idea to partner with by Chloe, but it was brilliant one.
For those people who don't live in New York City, I can tell you that I know of no other restaurant here that is more successful than by Chloe. The lines at this place – all day and night – leave you in utter disbelief. People are obsessed.
The Wall Street Journal did a really fun interview (video) with Co-CEO Walter Robb where he talks about why conflict is so essential in the workplace, the best professional advice he's ever received, and his love for lentils.
As part of its commitment to sustainability, Whole Foods Market signed a deal with Elon Musk's SolarCity to install solar rooftop power systems on up to 100 of its locations throughout the United States.
Lastly, Co-Founder and Co-CEO John Mackey is working on a new book called The Whole Foods Diet.