Living Maxwell
Company Stories
Top 5 Organic Products of Natural Products Expo West 2022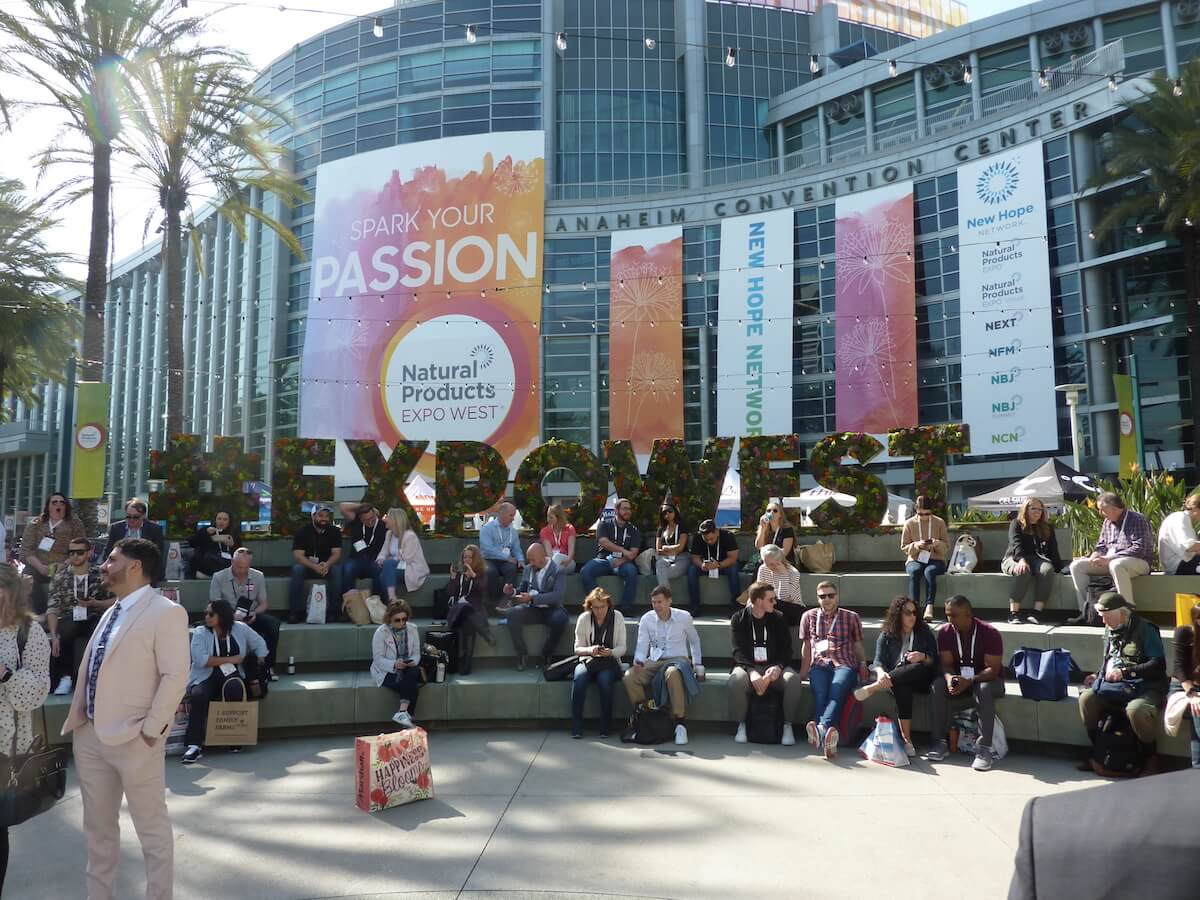 Natural Products Expo West, the largest organic trade show in the U.S. was back for the first time since 2019, as the last two years were canceled because of COVID.
Prior to this year's show, I had one CEO tell me that he thought this would be the best year for innovation anytime in the past decade, given that brands had such pent-up demand over the last 24 months and would be particularly eager to show buyers their most forward-thinking products. Based on what I saw at last week's Expo West, I believe he was correct. The innovation that I saw was outstanding.
Here are my Top 5 Organic Products of Expo West 2022
NATURE'S COLA FROM SUJA ORGANIC
I haven't had a Coke in more than two decades, but it doesn't mean that I don't miss the taste of this soda. I do. However, I just know how unhealthy it is.
Fortunately, Suja Organic has come out with the closest facsimile of this iconic beverage that I have ever tasted.
Called Nature's Cola, it combines fruit juices, fruit extracts and spices, as well as reishi and lion's mane, 1 billion CFU of live probiotics, 25mg of caffeine from green tea, and Jerusalem artichoke inulin as a prebiotic. Only 5g of sugar per bottle.
What Bryan Riblett, the company's VP of Commercialization and Chief Innovation Officer, has done with Nature's Cola is nothing short of a masterclass in beverage formulation. It's brilliant.
Nature's Cola is expected to hit the shelves sometime in 2022, but no firm dates or distribution have been announced as of yet.
CRUNCHY PLAINTAIN NUGGETS FROM BARNANA
By every measure, Barnana is a very successful company, having established itself as "the" brand when it comes to organic banana snacks. That, in itself, is a major accomplishment.
Yet, the company is now duplicating that feat – and possibly even surpassing it – with plantains.
Until recently, the organic plantain category has been largely white space, and with its new Organic Crunchy Plantain Nuggets, Barnana has an amazing opportunity to utterly dominate this segment, particularly since these were — by far — the best salty snack at Expo West. I could not stop eating them.
Cooked in 100% organic coconut oil, they are available in four flavors — pink salt, chili lime, barbeque and ranch.
Barnana is also making a serious impact on the social and environmental side of the business.
Using upcycled bananas and plantains, the company now works with more than 1,500 individual farming families in the Amazon, with the goal to double that number in the next five years. Additionally, Barnana pays a 30% premium over market prices, helping its fruit growers increase their monthly income from an average of $80 to around $350 a month.
PLANT-BASED GROUND PORK BY CHI FOODS
Have you ever wondered why there isn't an organic version of the Impossible Burger or Beyond Burger?
Well, the founders of regenerative superfood brand Imlak'esh Organics were thinking the same thing and decided something about it — but for pork. And at Expo West, they unveiled a sister brand called CHI Foods, the first-ever CPG line of USDA certified organic, plant-based pork.
Having spent many years building a regenerative supply chain for Imlak'esh, much of the groundwork, in terms of sourcing raw organic ingredients for CHI, had already been figured out.
Available in four flavors — original, maple sage, Italian herb and CHI-rizo — the products are keto and paleo and do not contain many of the ingredients commonly found in meat analogs, such as wheat, pea or soy protein, methylcellulose, soy leghemoglobin, modified food starch, monocalcium phosphate and magnesium carbonate. What it does contain is T-CHI-P, the first regenerative organic, perennial texturized protein, made from Sacha Inchi nuts and fava beans.
CHI had an absolutely monster show, and the interest from retailers was off-the-charts. Major partnerships are set to be announced over the coming months, and the product is now available for pre-sale on the company's website.
DIRTY CHAI FROM ORGANIC TRADITIONS
Chai? Not new at all.
Medicinal mushrooms? Everyone is using them these days.
But somehow Organic Traditions delivered a Dirty Chai that left me literally speechless at its booth. It was beyond delicious.
Featuring a 5 mushroom blend (chaga, cordyceps, lion's mane, reishi, turkey tail), black tea powder, nutmeg, cardamom, ginger and other spices, the Dirty Chai is something that I want to wake up to each morning.
Company president Jerry Zeifman never fails to deliver, and at every show, he is always presenting something new, great-tasting and on the cutting edge of nutrition. Several of his new products from last week's show could have easily made this Top 5 list.
Dirty Chai will be available on the company's website this summer, with retail distribution expected after that.
KALAMATA OLIVES FROM BIG PICTURE FOODS
I am very biased when it comes to Kalamata olives, as it is one of my favorite foods. Just like kimchi or sauerkraut, I always have a bottle of them in my fridge.
So, when I learned what Big Picture Foods is doing, I was immediately interested, and even more so after I tasted the products.
What makes these organic Kalamata olives so unique is that not only are they grown in Greece via regenerative farming methods, but the company is using a 9-month, Greek-style natural fermentation process. No chemicals, or lye, are used to cure these olives, whereas these synthetic processing agents are used in many other organic olives. (More on that to come soon.)
I have not seen a ton of innovation in the olive space, and Big Picture Foods is poised to become a very significant player, especially since you can taste the incredible quality in its products. Additionally, the company is in the process of becoming Regenerative Organic Certified.
Available online and at over 400 retailers nationwide.
—
If you'd like to read my full recap of Expo West 2022, including key trends and analysis, click HERE.