Living Maxwell
Company Stories
Cocobeet is a MUST-VISIT Organic Juice Bar in Boston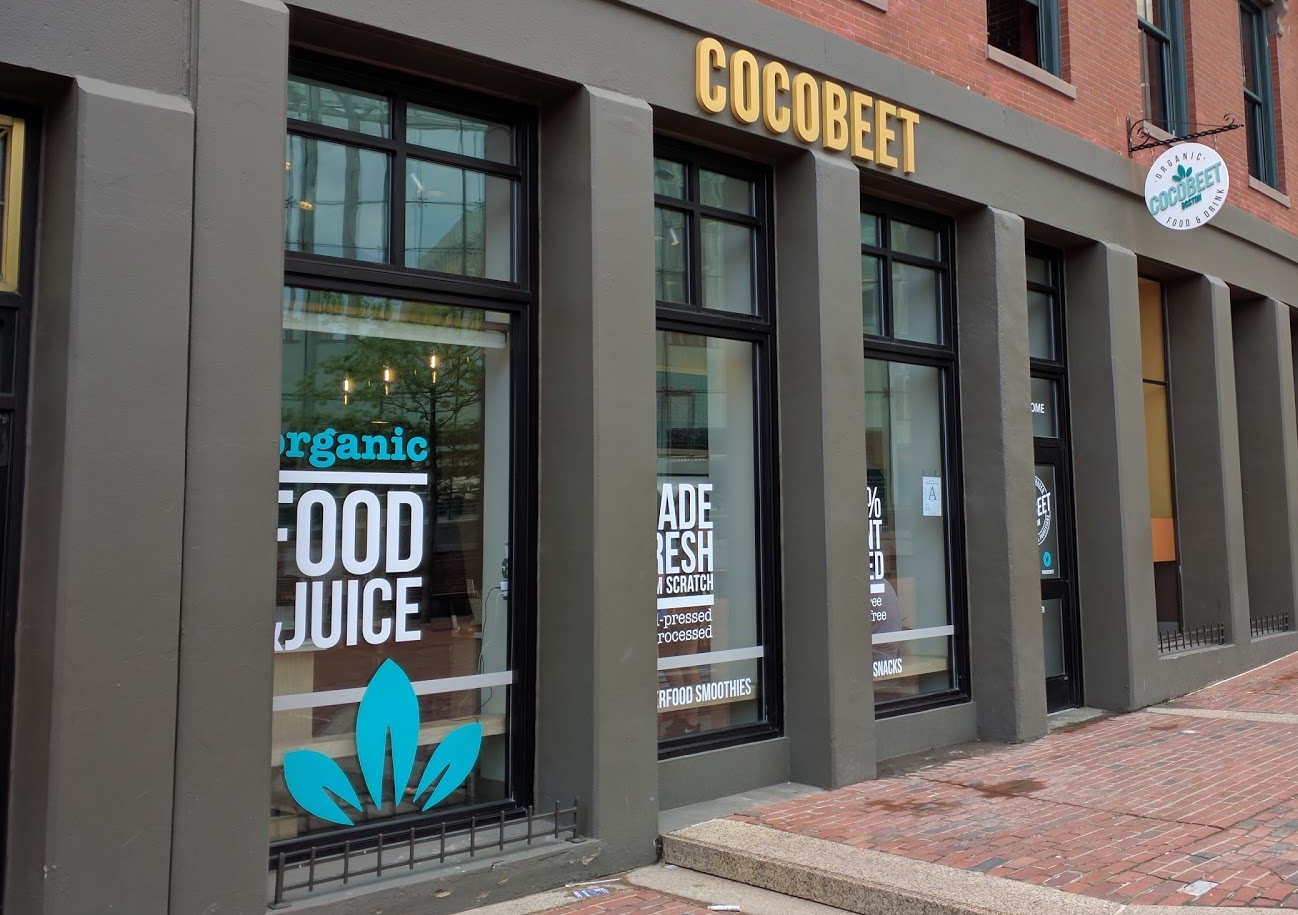 As a result of living in NYC but having grown up in Boston, I am quite aware of the difference between the two cities, in terms of the organic food and pressed juice offerings.
NYC has a ton and Boston has very little.
But with the recent opening of Cocobeet, ironically located between a Subway and Dunkin' Donuts, it is an understatement to say that Bostonians are thrilled to have them there.
"On our second day of business, we sold 270 bottles of juice and had to close our doors because there was nothing left to sell," Co-Founder Onur Ozkoc told me.
Just a short walk from Faneuil Hall in downtown Boston, Cocobeet offers a wide array of pressed organic juice, green blends, and raw food. They offer juice cleanses as well.
PRESSED ORGANIC JUICE AND SMOOTHIES
Out of all of the juices that I tried, my three favorites were:
Bright Lights – Swiss chard, cucumber, mint, E3 Live
Green Genes – Kale, spinach, cucumber, celery, apple, parsley, lemon, ginger
Forbidden Juice – Grapefruit, pineapple, lemon, ginger, cayenne, turmeric
Without question, my favorite smoothie was the Blue Coconut.
It was made with blueberries, almond butter, almonds, filtered water, coconut oil, chia seeds, and dates. The drink had fantastic texture and had the perfect amount of sweetness.
All of the food – sandwiches, salads, and desserts – was excellent, but what stood out to me were two things: the chia seed pudding and the quinoa burgers.
I've eaten a lot of chia seed puddings over the years, but Cocobeet's may be the best of them all.
What made it so special was not just the vanilla but the berry sauce (raspberries, strawberries, and blueberries) at the top. A beautiful touch.
I also loved the Quinoa Burgers (below) on a bed of greens. It was inventive, fresh, and light.
With Cocobeet having garnered such strong reviews from consumers in Boston, how and when the company will grow its brand is a constant topic of discussion.
According to Co-Founder Kyle Rusconi, "we have plans to expand across Boston and throughout the suburbs. We've also been approached about franchising the concept in other states. For the very immediate future, however, we are focusing on fine-tuning our systems and processes before branching out to the Boston area."
The fact that Cocobeet has received such interest from potential investors and partners comes as no surprise at all to me.
Cocobeet is nailing it on all fronts. The store was incredibly clean, the staff was friendly and helpful, the juice recipes were innovative and great tasting, and the food was fresh and delicious.
And it is has a captive market that is desperate for healthy organic food and pressed juice options.
If you haven't noticed by now, I am a huge fan of Cocobeet and will definitely be going back there on my next trip to Boston.