Living Maxwell
Better Choices
Your Children Have Pesticides in their Bodies – Remove these Chemicals with an Organic Diet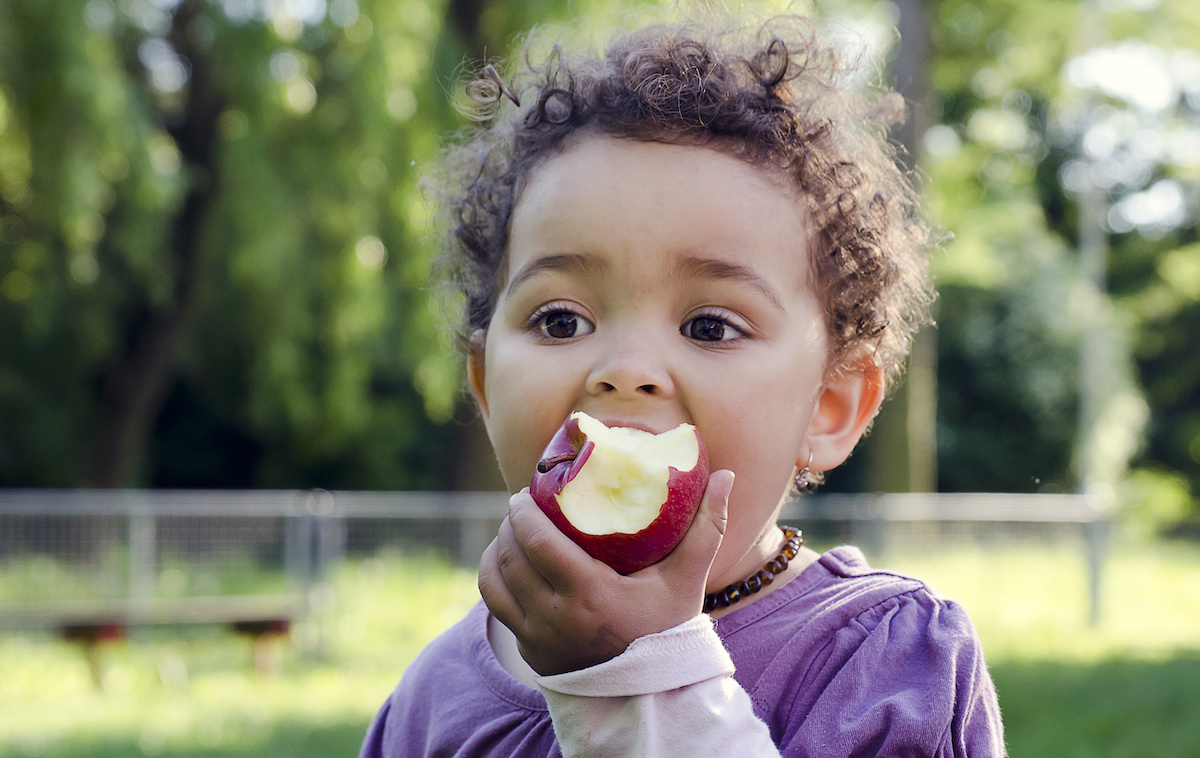 It is a proven fact that our children are born with a shocking number of harmful chemicals in their bodies.
A study from the Environmental Working Group showed that 232 toxic chemicals were found in 10 cord blood samples of infants.
Some of the chemicals included BPA (a hormone disruptor), toxic flame retardants, synthetic fragrances used in common cosmetics and detergents, and PFBA, which is used to make non-stick and grease-, stain- and water-resistant coatings for cookware, textiles, food packaging and other consumer products.
Environmental Defence in Canada tested the umbilical cord blood of three anonymous newborns, finding a total of 137 chemicals overall. The number of toxins in each baby's cord blood ranged from 55 to 121.
Again, researchers found pesticides, flame retardants, PCBs, and PFCs found in non-stick coatings.
If you combine these two studies with the fact that glyphosate is found in 75% of air and rain samples, it is clear that we are bombarded by super-toxic chemicals everywhere. (Glyphosate is Monsanto's weedkiller which the World Health Organization said "probably causes cancer", and California's EPA said that it intends to declare that glyphosate "causes cancer".)
What should parents do, knowing that so many harmful chemicals are lurking in the bodies of their children?
Feed them organic food.
While giving kids organic food may seem like strictly a preventative measure, it is much more than that. Organic food will actually lessen the pesticide load in a child's body.
This has been confirmed by new research published in the peer-reviewed journal Environmental Health Perspectives, which found that an organic diet dramatically decreased concentrations of certain pesticides in two groups of California children.
Conducted by researchers at the University of California – Berkeley, University of Maryland, and Emory University, the study enrolled 40 Mexican-American children, half of which were from an urban neighborhood in Oakland and the other half were from Salinas Valley, a region that grows 70% of the nation's lettuce. All of the kids were between 3 and 6 years old.
When the scientists replaced non-organic food with organic food in the kids' diets, the results were shocking.
In each group, the number of pesticides in the children, as measured by breakdown products (metabolites), dropped in a dramatic fashion.
Metabolites of two neurotoxic pesticides fell by an average of 40% and 49%. Levels of the weedkiller 2,4-D, a possible carcinogen, dropped by 25%.
The key takeaway is this. It is never too late to have your child, or yourself, start eating organic food.
Organic will not only help protect your child in the future, but it can undo the harm done in the past.