Organic Insider
Better Choices
USDA Approves Genetically-Engineered Apples that Don't Turn Brown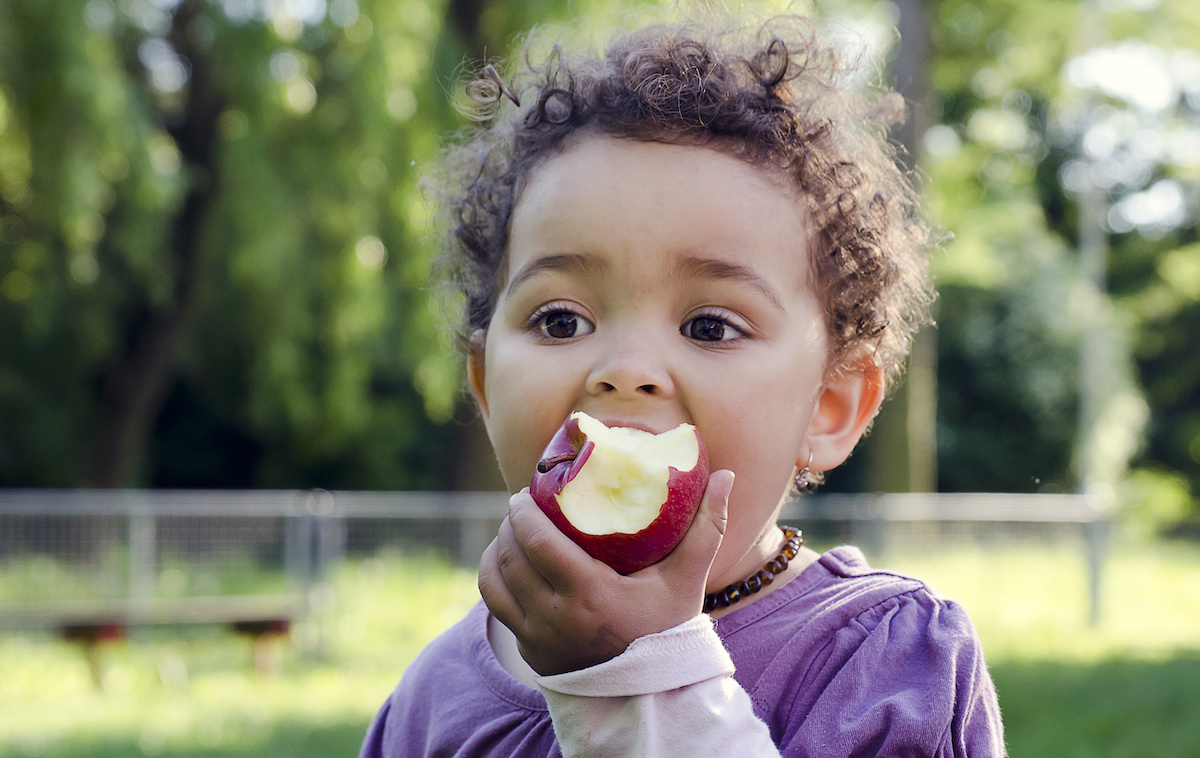 It seems like every day that passes, the USDA approves another very risky GMO crop, all to the benefit of biotech/chemical companies and to ZERO benefit for consumers.
This time, the USDA has approved a first-of-its-kind genetically-engineered (GE) apple that doesn't turn brown after bruising or slicing.
The apple, developed by the company Okanagan Specialty Fruits, uses a relatively new form of genetic engineering called RNA interference, or gene silencing, which has raised numerous concerns from consumer groups, environmentalists, and the apple industry.
Like other GE products in the U.S., no mandatory labeling will be required. This approval allows commercial production of Granny Smith and Golden Delicious varieties of Okanagan's non-browning "Arctic" apple, and the company has Fuji and Gala versions on the horizon.
Needless to say, the most important organic food watchdog organizations are up in arms over the decision made by the USDA.
"This product is completely unnecessary and poses numerous risks to apple growers, the food industry and consumers," said Andrew Kimbrell, executive director for Center for Food Safety. "For USDA to turn a blind eye to these risks for such an inessential technological 'advance' is foolish and potentially costly."
Here are a few things for you to know about this newly approved crop.
Does the apple industry want this GE-apple?
Absolutely not.
The U.S. Apple Association, Northwest Horticultural Council (which represents Washington apple growers, who grow over 60% of the apples in the U.S.), British Columbia Fruit Growers Association and other grower groups have already voiced their disapproval of these GE-apples due to the negative impact they could have on farmers growing organic and non-GE apples, and the apple industry as a whole.
Could these GE-apples contaminate nearby organic apple farms and other non-GE apple farms?
Yes.
And if this happens, these organic apple orchards will lose their organic certification, putting their owners in serious financial peril and decreasing the amount of organic apples in the marketplace.
Could these unlabeled GE-apples end up being consumed by innocent babies and kids?
Yes.
They could find their way into non-GE fruit slices, juice, baby foods or apple sauce at the processing level, products predominantly consumed by children and babies who are at increased risk for any adverse health effects.
How do we know that these apples are safe for human consumption? 
We don't know that they are safe for human consumption. No long-terms studies on humans ever been conducted on these GE-apples.
Furthermore, a group of leading European scientists recently declared that there is "no consensus" on GMO safety, contrary to what the food industry would like us to believe.
Who benefits from a GE-apple?
The biotech company making this extremely unnecessary food product, Okanagan, and the chemical companies who are selling the toxic pesticides to be sprayed on it.
WHAT YOU CAN DO
Unfortunately, many of us submitted comments over the last few years protesting this apple and the Center for Food Safety submitted its scientific concerns, but to no avail.
So, the best thing you can do is make sure you are purchasing USDA certified organic apples.