Living Maxwell
Better Choices
The 3 Most Important Foods to Eat Organic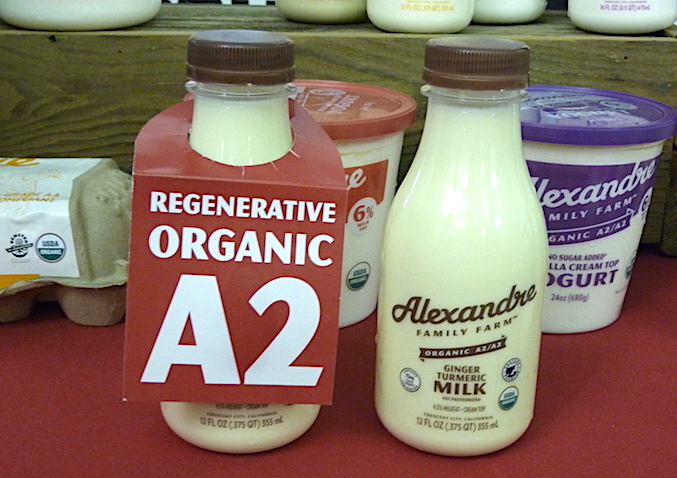 For many people, switching to an all-organic diet is simply not practical or possible. And I completely understand this.
So, if a person can't keep an entirely organic household, what organic foods should they buy?
My Top 3 Most Important Foods to Eat Organic

1) MILK If you have kids, organic milk should be the absolute number one priority for the entire household. Do whatever you need to do to make sure that the children are drinking organic milk.
Artificial bovine growth hormones (rBST) are injected into approximately 20% of all U.S. dairy cows in order to increase milk production, and industry studies by consultants report that this hormone is safe for both the cows and consumers.
Yet, Dr. Samuel Epstein, Chairman of the Cancer Prevention Coalition and an international leading authority on the causes and prevention of cancer, says these studies were not only paid for by Monsanto and others but that that these claims are "blatantly false."
Dr. Epstein, an author of several books including "What's In Your Milk", warns that:
– rBST makes cows sick. Monsanto has been forced to admit to about 20 toxic effects, including mastitis, on the label of Posilac, the rBST product that when administered to cows makes them produce more milk. Monsanto's Posilac product was acquired by Eli Lilly in 2008.
– rBST milk is contaminated by pus, due to mastitis, an infection of the udder commonly induced by the hormone, and also by antibiotics used to treat the mastitis.
– rBST milk is chemically and nutritionally different than natural milk.
– Milk from cows injected with rBST is contaminated with the hormone, traces of which are absorbed through the gut into the blood of people who consume this milk or products made from it.
The bodies of young children are still developing and they need to have the safest, most nutritious milk available — organic milk.
Growth hormones, or rBST, are forbidden in organic milk.
If I were a parent, I would want to know if the milk that is served in my child's school contains growth hormones or not.
2) MEAT If you haven't seen Food, Inc yet, please do so and then you'll understand why it is #2 on my list.
One of the major agricultural atrocities in this country is the existence of Concentrated Animal Feedlot Operations (CAFOs). Animals are raised in the most inhumane, despicable way possible and are given antibiotics in order to ward off illnesses that the housing conditions are sure to cause.
Organic meat comes from animals who are not given growth hormones or antibiotics, and in my view, is the best meat you can buy.
3) FRUITS AND VEGETABLES WITH PEEL/SKIN Non-organic fruits and vegetables are allowed to be sprayed with synthetic chemicals such as pesticides, insecticides and herbicides.
Fruits and vegetables where you eat the skin, such as grapes, strawberries and spinach, are the foods that should be purchased organic.
The rind or peel on organic oranges, bananas and avocados does provide some protection from chemicals. However, by no means does it provide 100% protection or anything close.
Also, do not be fooled into thinking that you can buy a fruit and vegetable wash, even the best one on the market by Vermont Soap Organics, and think that you can simply wash off pesticides from conventionally-grown produce. It absolutely won't happen.
Pesticides have penetrated the exterior and are deep inside of the food.