Living Maxwell
Better Choices
Pure Rooms are a MUST for Wellness-Minded Travelers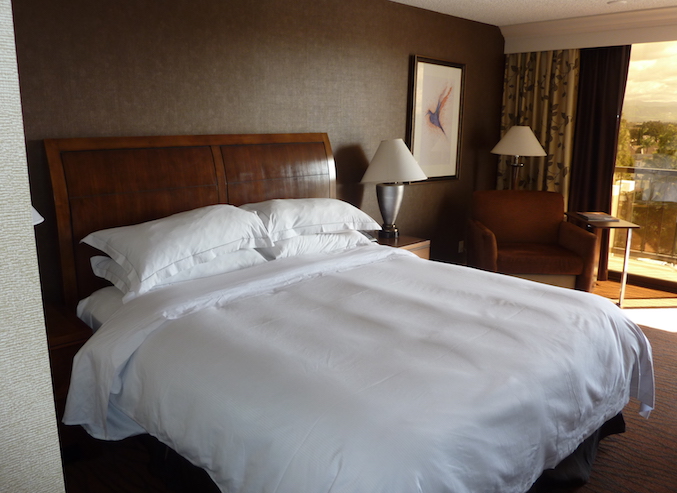 Having recently returned from Natural Products Expo West, a very intense and long five days visiting hundreds of trade show booths and meeting with dozens and dozens of people, one thing is very clear — I felt incredibly fortunate to have stayed in a Pure Room.
Launched by a company called Pure Wellness, a Pure Room is an extremely unique hotel offering that is addressing the needs of wellness-minded travelers in a way that I have never seen before. For people who place a serious priority on health, such as myself and many Living Maxwell readers, it is reassuring to know that this lifestyle can be maintained when on the road.
And now that I have stayed in a Pure Room on three separate occasions — most recently at two different hotels in the Los Angeles area for Natural Products Expo West — these hotel rooms have completely changed the way that I think about travel and how I book my accommodations.
HOW A PURE ROOM IS DIFFERENT
There are many hotels throughout the country that promote themselves as "eco-friendly" or "green hotels", but what distinguishes a Pure Room from the rest is its emphasis on purified air, a hypoallergenic environment, and allergy-friendly bedding.
The specific attributes of a Pure Room include:
* From Healthway, the same company that makes the air purifier that I have in my apartment, a Pure Room has an HW 9-stage DFS Air Purification System.
Utilizing technology developed through a United States Military Grant focused on germ warfare, this air purifier has been proven to capture 99.99% of all particles as small as .007 micron in size, and it eliminates most gases and removes 94-100% of harmful viruses, molds, and bacteria.
* Tea tree oil in the air handling unit, which gets pumped out into the room, has antimicrobial and disinfectant properties.
* The company's proprietary Pure Clean solution disintegrates biofilm and is designed to maximize the removal of dirt, bacteria and mold on all surfaces, tiles, fixtures, furniture, drapery, and carpeting.
* The coils, fan blade, condensate line and drip pan in the air-handling unit (air conditioner/heater) in each room is thoroughly cleaned and disinfected.
* When a standard hotel room is first converted to a Pure Room, the space undergoes a high ozone shock treatment for the complete elimination of viruses, bacteria, germs and odors.
* A Pure Shield is applied to specific surfaces in the room, which provides long-term protection from mold and bacteria growth. This Pure Shield is a patented bacteriostatic barrier used to repel microorganisms that can cause illness and distress.
* In order to provide protection from dust and dust mites, the room has allergy-friendly, soft, washable mattress and pillow encasings.
RAISING THE BAR FOR HEALTHY TRAVELING
The most noticeable aspect of staying in a Pure Room was the quality of the air. It was clean, light and very pleasant, and I could breathe easily and comfortably throughout my entire stay, including when I was sleeping.
This was particularly important after long days on the trade show floor, where 85,000 people were packed into one place. Having a super-clean, sanitized hotel room where I could get a good night's rest was of paramount importance — and a real luxury.
Now that I have stayed in three different Pure Rooms and having come to truly understand the value of this offering, I firmly believe that these hotel rooms have raised the bar for healthy traveling. Furthermore, when I now think about which hotel I will stay at next, the first thought that enters my mind is "I sure hope there is a Pure Room in that city."
Luckily, many hotel operators across the country are also seeing the value of a Pure Room and that is why leading chains such as The Ritz-Carlton, Marriott, Westin, Hyatt, Hilton and Embassy Suites are now making Pure Rooms available to their customers.
Without question, Pure Rooms will soon become a must-have amenity for any wellness-minded traveler and to find one on your next trip, click HERE.
(After learning about the company last fall and so impressed by its offering, I decided to partner with Pure Wellness to help promote what the company is doing. All wellness-minded travelers need to know about these hotel rooms.)