Living Maxwell
Better Choices
My Water Habits and The Only Water Bottle I Use – A Glass One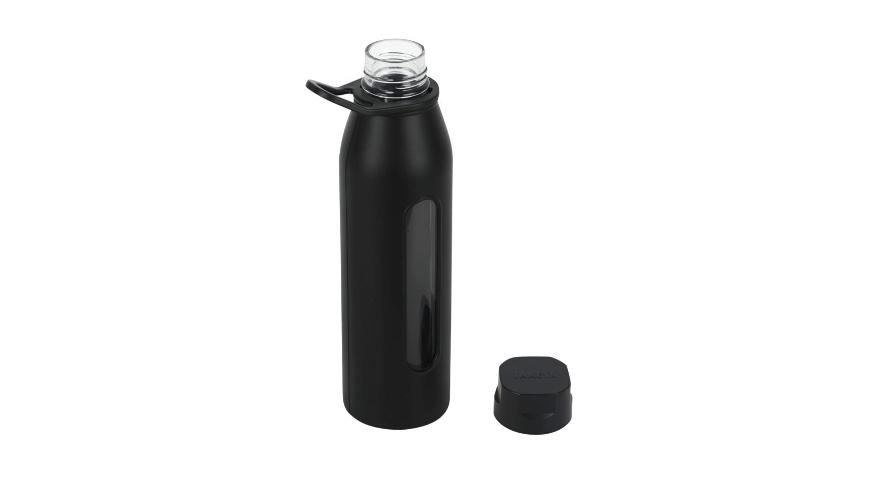 As I have written about many times before, I am a water fanatic. I like clean, ultra-purified water and have a four-stage filter (with a .015 micron filter on filter #2) in my apartment.
When I go to work, there is a Poland Spring cooler but I refuse to drink from it. Why?
The water tastes very, very off and is not purified.
So, I bring my own bottles of water to work each day. This may sound crazy to some people but drinking high quality water is essential to staying healthy.
Given that I take so much effort to drink good water, the type of bottle that I use is also of great importance.
I used to drink from a BPA-free plastic bottle. The problem with that is that it is still plastic and is leaching other chemicals into the water.
Then, I switched a stainless-steel bottle. I used that for a while and then realized that the steel was giving the water a weird after-taste.
What I am using now are glass water bottles.
While glass water bottles are heavier and can break (I haven't broken one yet), I believe that they are the single best water bottle on the market. This is because glass does not leach chemicals into the water and the bottles do not alter the taste.
My Preferred Glass Water Bottle
Takeya glass water bottles are what I am using these days and recommend.
I like them for the following reasons:
– Provides the best tasting water!!
– No leaching of chemicals from plastic, no steel after-taste
– Silicone jacket provides soft grip & protects the glass bottle
– Dishwasher safe
– Cool design, comes in several different colors and eco-friendly
– BPA-free plastic cap.
Dimensions: 3.5″W x 2.8″D x 10.5″H inches
Capacity: 22 oz./0.65L
Once you start using glass water bottles, you will have a hard time using anything else. I take them everywhere with me and LOVE them.
To purchase a Takeya glass water bottle, click HERE.