Living Maxwell
Company Stories
Supermarket Spotlight: Erewhon in Los Angeles is an Absolute Must-Visit Destination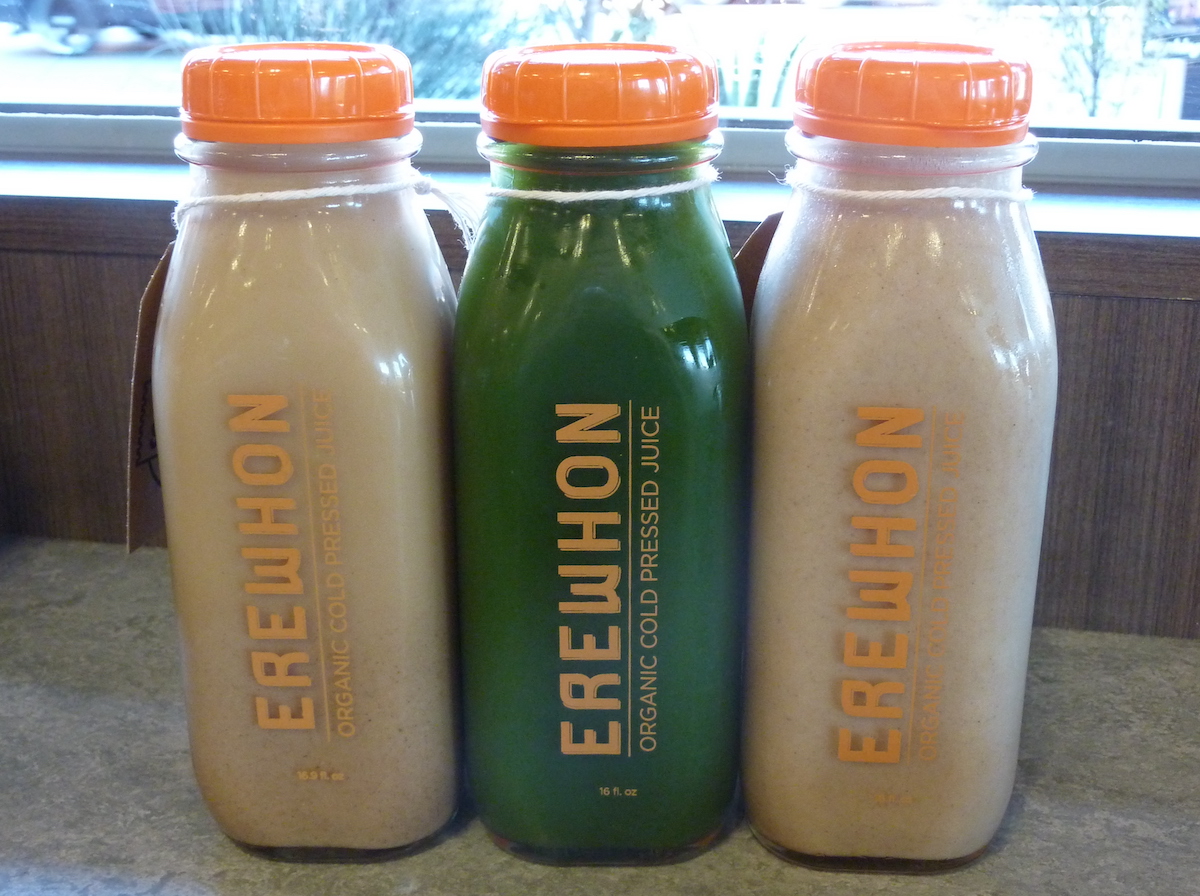 Several years ago, I was introduced to Erewhon, and my life has not been the same since.
Not only is it my first stop whenever I go to Los Angeles, but anytime I meet someone who is from there, I always ask "So, do you go to Erewhon?" It is that impressive of a supermarket and is a place I think about often, even from 3,000 miles away in New York City.
What many people may not realize is that Erewhon has been a pioneer in the health food world since the 1960s and was profiled in Joe Dobrow's fascinating book Natural Prophets: From Health Foods to Whole Foods — How the Pioneers of the Industry Changed the Way We Eat and Reshaped American Business.
Even though I never experienced Erewhon in its early years, how the supermarket has evolved would certainly make its founders incredibly proud.
So, what makes this market so special? There are many things.
I have never seen an organic market that makes its own pressed organic juice and nut milks

in glass bottles.

Furthermore, its selection is enormous, its recipes are uncommon and delicious, and the pressed organic green juice is some of the absolute best that I ever had. This quality is something that you'd expect from a top juice bar, not a supermarket.
For me, what makes an organic market stand apart from the rest is not only how products are merchandised but the uniqueness and wide selection of the products. I like to go into organic markets and be able to find the best products that I uncover at Expo West, Expo East and Fancy Food Show. Even more, I like to learn about new organic products that I have never seen before. And this is exactly what you find at Erewhon — the newest, the best and the most cutting-edge.
The prepared foods section is the most extensive and outstanding organic prepared foods section that I have ever seen. It's mind-blowing. And it is breakfast, lunch and dinner.
Erewhon has two naturopathic doctors in the nutrition department, which enables the store to sell medical-grade supplements. The market also offers a wide variety of herbs that are not available elsewhere.
A tonic and juice bar that serves up elixirs such as Hot Tonic Jing City and Reishi Cappuccino.
Completely organic catering menu, which accommodates all lifestyles and dietary habits.
Wellness Wednesdays, at its Venice location, offers free wellness seminars with local health experts.
Along with its 100% organic produce selection, the other thing that I love about this store is the very detailed and impressive Erewhon Standard, which says, among many other things:
– Any processing, packaging or transportation and storing must also ensure the retention of maximum nutritional value.
– It goes without saying that we stand firm against Monsanto and support the Non-GMO Project.
– Ingredients such as yeast extract (unless Non-GMO or organic), corn starch (unless Non-GMO or organic), maltodextrin (unless Non-GMO certified) and natural flavors (unless the source is stated and approved) are all banned.
Current owners Tony and Josephine Antoci purchased the existing West Hollywood location in 2011 and have since added stores in Venice and Calabasas. While I was a huge fan of what Erewhon was before the Antocis took over (here's a video I shot there in 2011), these two have taken it to a whole new level.
To understand where these owners are coming from, all you need to do is read Tony Antoci's bio on the Erewhon website.
When Josephine and I bought Erewhon, I really had no idea what exactly we were getting ourselves into. We set out to buy a market. That's all we were looking to do. But as I've come to learn, Erewhon is so much more than that. And we are not just store owners. We now have the huge responsibility of ensuring the future of one of the most remarkable places in all of Los Angeles. Erewhon is an oasis – a haven of pure, clean, nutrient-rich foods and products that change the lives of the people who shop here. What we offer is made with great care and love, and with respect for the wellbeing of our customers and our planet. While it is a business and we must make a profit that is not our primary goal. Profit is the side effect of our real purpose which is to be of the greatest service by maintaining the highest standards in the marketplace.
Tony is 100% correct. Erewhon is an oasis, and Erewhon is also one of the most remarkable places in Los Angeles.
And organic consumers should be so grateful that Tony Antoci believes that running this operation is a "huge responsibility….to be of the greatest service" because he and his wife fully understand that organic supermarkets aren't just places that help keep our kitchens stocked. These are the places that nourish us, heal us and provide us with the world's most powerful medicine — food.
If you're in the Los Angeles area, it goes without saying that Erewhon is a must-visit.