Revitalive in Newburyport, MA is Phenomenal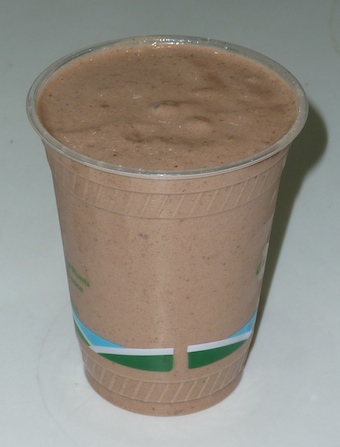 Last week, I was in Boston and took a trip about an hour north to go check out an organic restaurant called Revitalive.
While I hadn't been to the restaurant before, I have ordered their pressed organic juice in the past and wrote about them in December. I was incredibly impressed that they use sprouts in their juices, something that very few people do.
As far as an organic restaurant goes, this place is outstanding. The two women who own and operate Revitalive, both of whom trained at The Ann Wigmore Institute in Puerto Rico, know what they are doing. Period.
Here are a few things that I had for lunch.
VEGAN CHILI

REVITALIVE BOWL

This dish had very good spice and its ingredients were extremely fresh. It was made with quinoa, romaine, tomatoes, caramelized onions, kalamata olives, and Revitalive's house veggie burger and house sauce.
REVITA-WRAP WITH KALE CHIPS

Not only was this was the best thing that I had during my visit to Revitalive, but it was one of the best sandwiches I have had in years. Rock-star awesome!!!
The gluten-free coconut-flax wrap contained pesto, sun-dried tomato, kalamata olives, lettuce, sweet onions, and tomatoes. The kale chips were crunchy, not too oily, and perfectly seasoned.
CHOCOLATE SMOOTHIE

The chocolate smoothie was made with bananas, almonds, hemp seeds, cacao powder, distilled water and agave.
While I am not a huge fan of agave, the taste of this smoothie was excellent. Rich and smooth.
Despite the fact that Revitalive is a good 50-minute drive from Boston, I will definitely be making a return visit the next time that I am in Massachusetts. This place is a winner.