Living Maxwell
Better Choices
Pure Rooms – Setting a New Standard for Healthy Traveling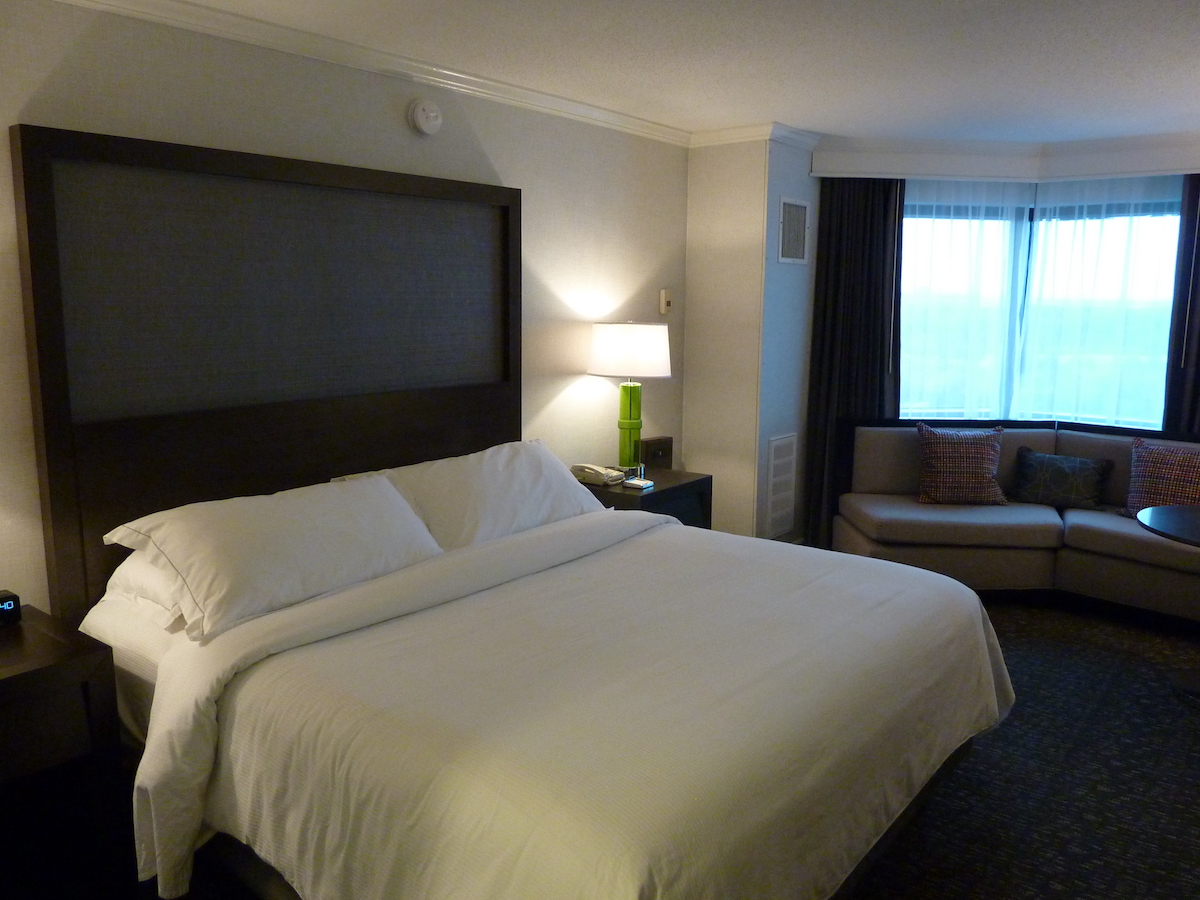 For those of us who are extremely committed to health and wellness, the reality is that maintaining this lifestyle is very difficult when traveling.
At home, we have much greater control over our environment, but we lose that control when we go on the road, regardless of how aesthetically pleasing the living conditions may be.
Fortunately, the world is starting to change, and there are now businesses entirely focused on meeting the needs of the wellness-minded traveler.
One such company that I recently discovered is Pure Wellness, whose main offering is a Pure Room — a hotel room unlike anything I have seen before.
After spending a few nights in a Pure Room at the Hilton Minneapolis/St. Paul Airport Hotel, my strategies for healthy traveling have been significantly altered, and the availability of one of these rooms will now heavily dictate where I stay in a city that I am visiting.
HOW IT IS DIFFERENT
While there are many eco-friendly hotels throughout the country, what makes a Pure Room different is its emphasis on purified air, a hypoallergenic environment, and allergy-friendly bedding.
Here are the specific attributes of a Pure Room:
* From Healthway, the same company that makes the air purifier that I have in my apartment, a Pure Room has an HW 9-stage DFS Air Purification System.
Utilizing technology developed through a United States Military Grant focused on germ warfare, this air purifier has been proven to capture 99.99% of all particles as small as .007 micron in size, and it eliminates most gases and removes 94-100% of harmful viruses, molds, and bacteria.
* Tea tree oil in the air handling unit, which gets pumped out into the room, has antimicrobial and disinfectant properties.
* The company's proprietary Pure Clean solution disintegrates biofilm and is designed to maximize the removal of dirt, bacteria and mold on all surfaces, tiles, fixtures, furniture, drapery, and carpeting.
* The coils, fan blade, condensate line and drip pan in the air-handling unit (air conditioner/heater) in each room is thoroughly cleaned and disinfected.
* When a standard hotel room is first converted to a Pure Room, the space undergoes a high ozone shock treatment for the complete elimination of viruses, bacteria, germs and odors.
* A Pure Shield is applied to specific surfaces in the room, which provides long-term protection from mold and bacteria growth. This Pure Shield is a patented bacteriostatic barrier used to repel microorganisms that can cause illness and distress.
* In order to provide protection from dust and dust mites, the room has allergy-friendly, soft, washable mattress and pillow encasings.
THE IMPACT
After staying in a Pure Room for two nights, what made the biggest impression on me was the quality of the air. It was noticeably clean, light and very pleasant, and I could breathe easily and comfortably throughout my entire stay, including when I was sleeping.
This is not how I would ever characterize the air quality of a hotel room, even the most expensive ones I have stayed in. Most hotel rooms either have some type of odor or do not get proper ventilation, both of which equate to poor air quality.
Given the incredible importance of clean air to our overall health, Pure Rooms have set a new bar for healthy traveling and will now greatly influence which hotel I'll be staying at in various cities.
Luckily, many hotel operators across the country have also come to understand the importance of clean air and that is why leading chains such as The Ritz-Carlton, Marriott, Westin, Hyatt, Hilton and Embassy Suites are now offering Pure Rooms to their customers.
Without question, Pure Rooms will soon become a must-have amenity for any wellness-minded traveler, and to find one in your city, click HERE.
(After my stay in Minneapolis, I was so impressed by the experience that I decided to partner with Pure Wellness to help promote what the company is doing.)