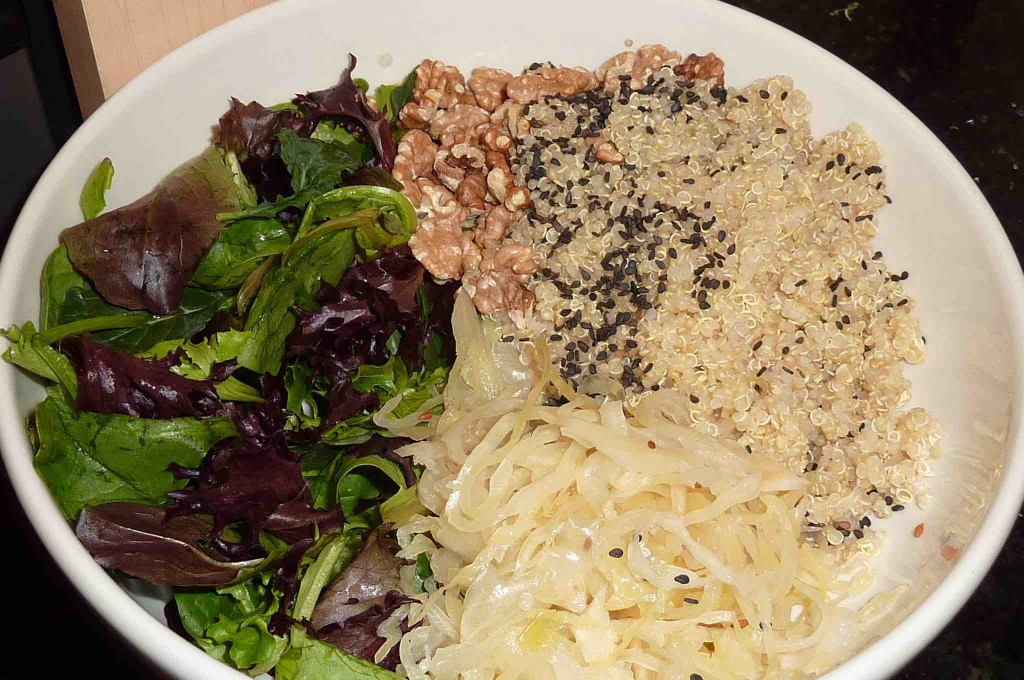 So, I've been cooking a decent amount lately and this is the organic dinner that I made for myself last night.
Quinoa topped with black sesame seeds and walnuts. In Chinese medicine, black sesame seeds are used to promote a healthy kidney and liver, and they are also high in calcium, iron, copper, magnesium and phosphorus.
Additionally, I like the way black sesame seeds taste. They are earthy and full-bodied.
On the side, you see greens and sauerkraut. I'm trying to incorporate more fermented foods, such as sauerkraut, into my diet since they provide beneficial bacteria and aid in digestion.
Sauerkraut is also high in Vitamin A and C, and has plenty of fiber.
The whole meal took less than 15 minutes to make and was well under $10.