Beet Kvass – What is it and Why am I Drinking it?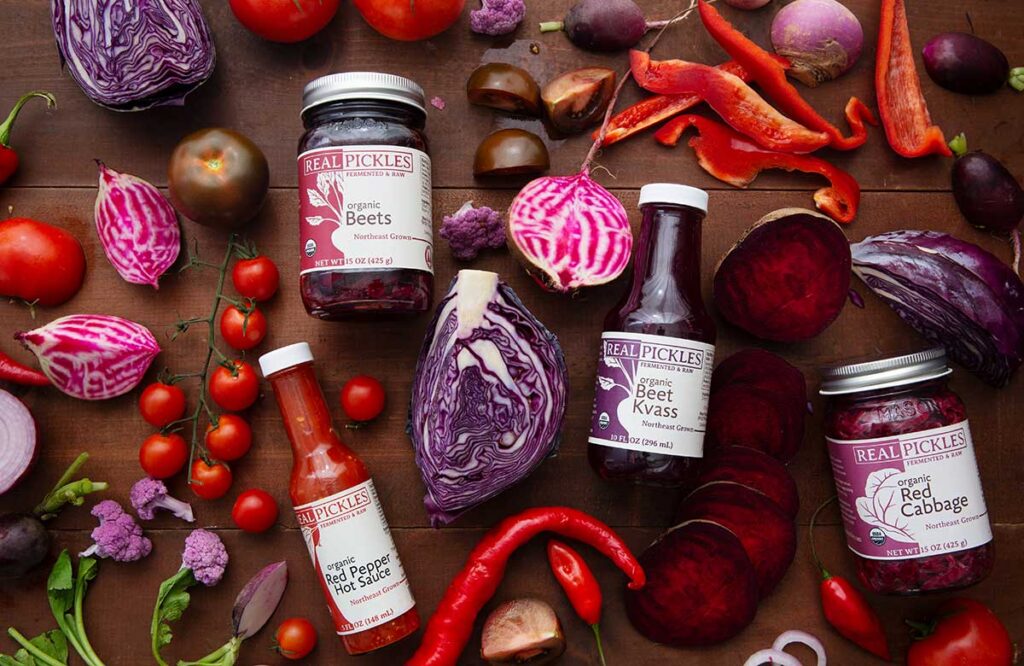 Organic beet kvass isn't exactly a household name, similar to a coconut water or even kombucha.
And I don't believe that it will ever come close to having the same name recognition as these other two drinks.
Yet, its health benefits and utility may surpass them both.
A lacto-fermented beverage of Russian origin, beet kvass provides the body with beneficial bacteria and aids in digestion.
It is also touted as a blood purifier and an excellent way to cleanse the liver.
Unlike kombucha, which uses sugar in the fermentation process, the beet kvass from Real Pickles uses no sugar at all. It is made with water and all organic ingredients, including beets, onions, cabbage, sea salt and rosemary. And because it is a raw drink, all of the vitamins and minerals remain intact.
While I tend to drink it straight, the other great thing about beet kvass is that it can be used as a base for soups, salad dressings or marinades.
Beet kvass is slightly sweet, slight salty and slightly addictive.
And it is just one of those drinks, very much like green juice, that you know as soon as it is in your mouth how incredibly healthy it is for you.
If you're looking to incorporate a new, nutritionally-rich beverage into your lifestyle, give organic beet kvass a try. I love it.