5 Organic Nut & Seed Butters You Ought to Know About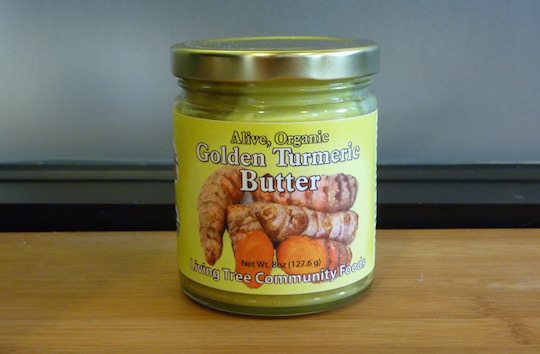 On Monday's Living Maxwell Show on Periscope (please follow @livingmaxwell on Periscope), I talked about five fantastic, organic nut and seed butters that you ought to know about.
While some of these organic brands may not be household names, I really appreciate the innovation and the flavor profile of each of them.
These five organic nut and seed butters deserve strong consideration to be in your kitchen cabinet.
GOPAL'S SPROUTED BRAZIL NUT BUTTER
I am a huge fan of Brazil nuts – they are an excellent source of selenium and Vitamin E – and I use them all of the time in my morning smoothies. Yet, Brazil nuts are just not as popular as almonds or cashews, either in whole form or as a butter.
Gopal's Brazil Nut Butter has just one ingredient – Brazil nuts – and the nuts are sprouted, which removes the enzyme inhibitors.
It's just what I am looking for when I don't feel like using the blender.
DASTONY SPROUTED PUMPKIN SEED BUTTER
Pumpkin seeds may be my absolute favorite seed. So, to find a sprouted pumpkin seed butter is a real treat.
1/4 cup of pumpkin seeds provide 1/2 the RDA (Recommended Daily Allowance) of magnesium, and pumpkin seeds are also rich in zinc and omega 3-s.
I love putting Dastony's Sprouted Pumpkin Seed Butter on flax crackers or sprouted bread.
JEM CINNAMON MACA BUTTER
I have been a fan of Jem founder Jen Moore for several years now, and Jem sets itself apart from the rest by its very unique combinations of nut butters that utilize so many of the world's superfoods.
Made with almonds, red maca, cinnamon, coconut sugar and vanilla, Jem's Cinnamon Maca Butter is probably its best flavor. Warning: this might take your breath away.
LIVING TREE COMMUNITY FOODS GOLDEN TURMERIC BUTTER
Never before have I seen a turmeric butter, so huge props to Living Tree Community Foods for the fantastic innovation.
What is even better is the smart ingredient list. It includes black pepper, which increases the bioavailability of the turmeric.
Living Tree Community Foods Golden Turmeric Butter is made with sesame seeds, coconut oil, raisins, honey, olive oil, turmeric, ginger, black pepper, cinnamon, and Himalayan pink crystal salt. Very impressive.
NUTTZO POWER FUEL – CRUNCHY
I first tried Nuttzo's product earlier this year in March at Natural Products Expo West and was really, really impressed. Its products have excellent taste and fantastic texture, something of real importance to me in a nut butter.
Nuttzo's Power Fuel is made with cashews, almonds, Brazil nuts, flax  seeds, hazelnuts, chia seeds, pumpkin seeds, and sea salt.
Kids will love this one!