Why Truvani is a Must-Have Turmeric Supplement to Stay Healthy When Traveling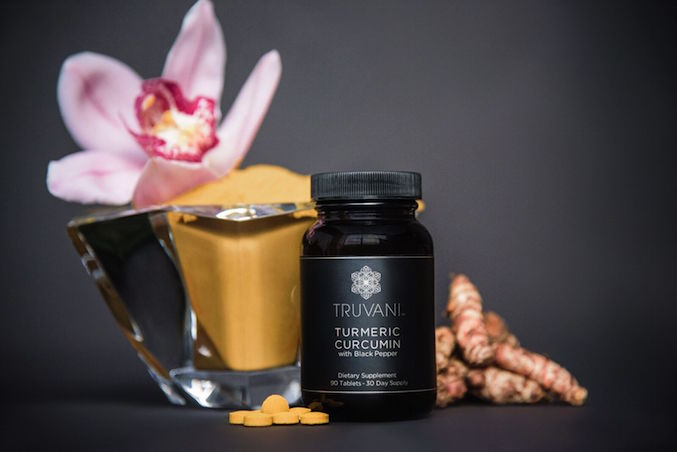 Whether you're flying for business or pleasure, the truth is that traveling is not the healthiest activity.
Aside from the stress that traveling puts on your body and the unpredictability of healthy food available to you when on the road, getting on an airplane is a very toxic activity, largely because the cabin air is so contaminated.
This is why it is absolutely critical that you are prepared in advance.
And a new turmeric product called Truvani has just come out that is a must-have item for whenever you do travel.
Here is why Truvani is unlike anything on the market today and why I find it so compelling:
The Health Benefits of Turmeric
* The active ingredient in turmeric is curcumin, a potent anti-inflammatory that helps maintain healthy inflammation responses.
* As an adaptogen, turmeric helps counteract the adverse effects of everyday stress on the body.
* Curcumin helps to reduce symptoms of mild mood changes.
* It is beneficial in promoting overall joint health and mobility.
Truvani is Completely Superior, in Terms of Safety and Quality
* There is no other turmeric supplement on the market that is both USDA certified organic and Glyphosate Residue-Free certified. This is absolutely unprecedented.
The State of California has declared that glyphosate — the world's most popular herbicide that is sprayed on farms throughout the U.S. and the world — is known to cause cancer. Yes, cause cancer!
Glyphosate is showing up everywhere these days, including in tons of well-known food brands. While almost no other supplement brands have bothered to get their products tested for glyphosate, Truvani has taken the extra step to make sure its product is free from this super-toxic chemical.
This is evidence that purity and safety are of utmost importance to the company, and it isn't just lip-service.
*Truvani's turmeric supplement is free from all of the coatings that so many other turmeric supplements use, such as maltodextrin, vegetable glycerin or palm oil.
Making this possible was an incredibly time and labor-intensive process, but Truvani was committed to having no unnecessary additives in its product.
A Founder Who Will Not Compromise
As someone who has covered the organic food industry for more than 8 years, I have had the good fortune of getting to know the people behind the brands that you see at the supermarket.
What I can tell you is that while some founders do the right thing, they are plenty who do not. Cutting corners, looking the other way or not using the best available ingredients is an unfortunate and accepted practice for these people.
For Truvani Founder Vani Hari, only the best will do. Period.
Aside from spending her life taking on the biggest food companies in the world because of their lack of transparency and use of very questionable ingredients, she is absolutely fanatical about what she feeds herself and her family. I know this because I have seen it first-hand, and we spend countless hours talking on the phone about these things.
So, when Vani comes out with a product, you can be assured that it is of the highest quality — with absolutely zero compromise.
Truvani is going to be a must-have product for whenever I travel, and it should be for you as well.
You can sign up for your monthly subscription of Truvani HERE.
(Disclosure: I am an affiliate for Truvani and receive a commission for any sale that is generated from this site. The fees help to offset the cost of operating Living Maxwell.)