Top 5 Organic Products from Indie Beauty Expo 2017 in NYC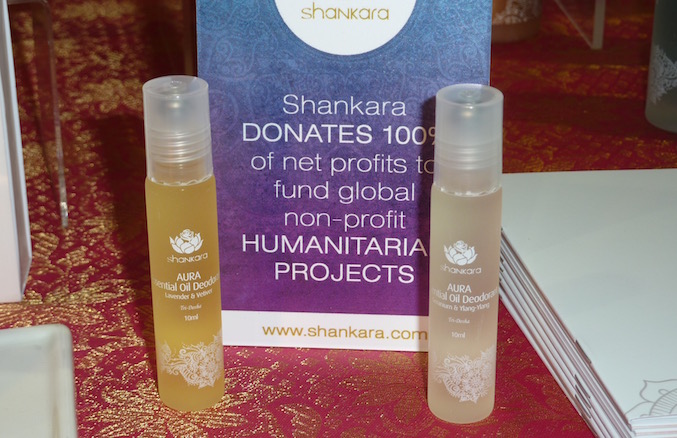 In what quickly has become one of the year's must-attend events for me, Indie Beauty Expo 2017 was just held in New York City, and for the third straight year, it continued to impress.
As a showcase for independent beauty brands, with a heavy emphasis on natural and organic, Indie Beauty Expo not only provides valuable exposure to emerging personal care companies, but it also gives industry observers a unique and early look at trends that we can expect to see in the marketplace.
With more than 220 vendors in attendance, below are my Top 5 Organic Products from Indie Beauty Expo. Please take into account that there were a limited number of certified organic brands at the show, and the products that made my list are the ones that I believe to be as "clean" as organic, even if not certified.
If you would like to receive my full recap of Indie Beauty Expo, including key trends and highlights, be sure to sign up for a free trial of Organic Insider (no credit card required), and I will send it right over to you.
YAYA ORGANICS RED RASPBERRY SEED BEAUTY OIL
New Hampshire-based Yaya Organics was definitely one of the most impressive companies at the show, and I could have named several of its products to this list.
However, the one that really caught my eye was its cold-pressed red raspberry seed oil, something that I had never seen before.
Not only is it a great facial moisturizer, but research has shown that it has tremendous anti-inflammatory properties, does not oxidize quickly, is high in fatty acids, and acts as a natural sunscreen.
While the FDA prohibits the company marketing the product as an SPF, it doesn't prohibit me from talking about it. Yaya Organics said that independent laboratory tests have shown that this product carries an SPF between 28 and 52. Very cool!
SHANKARA ESSENTIAL OIL DEODORANT
As someone who is familiar with Sri Sri Ravi Shankar and has taken his Art of Living courses, such as the Sudarshan Kriya or the 3-Day Silent Meditation Retreat, it was probably little surprise that I found myself drawn to the Shankara booth.
Inspired by the spiritual master Sri Sri Ravi Shankar, Shankara combines Ayurvedic wisdom and modern science to deliver sustainable and wellness skincare products. Additionally, 100% of the company's net profits go to fund humanitarian projects, such helping war veterans who are dealing with PTSD and prison rehabilitation programs in the U.S.
The one product that really stood out was the essential oil deodorant. Made with essential oils such as lavender, ylang ylang, tea tree, geranium and thyme, I predict that this is what deodorants will look like going forward. It is effective, has a great smell, and doesn't stain your clothes.
Additionally, all of the ingredients that Shankara uses have been tested for heavy metals and contaminants, something that should give consumers added confidence that the product is safe.
SAPPHO
You know that Sappho is serious about sustainability because it made a very concerted effort to not use standard plastic tubes, which last 300 years. Instead, it researched, found and is using plastic tubes which have been tested for biodegradability and disintegrate in 2-5 years.
A new brand from JoAnn Fowler, an award-winning makeup artist who has been in the industry for 25 years, Sappho uses predominantly certified organic ingredients and many of its products are in glass. The company offers foundations for two kinds of skin, and its makeup has a color range from very pale to choices for women of color. Everything is vegan.
When it comes to "clean" makeup for women, I rely on the expertise of my friend Kristen Arnett, founder of Green Beauty Team.
"Sappho is one of the top make-up brands in the natural category. JoAnn understands performance and the needs of women, and she is incredibly knowledgeable about ingredients. Her line is a home run," said Kristen Arnett. A ringing endorsement from one of the industry's best.
SMOOTHIE BEAUTY FACIAL MASKS
It seems obvious that if we are constantly putting healthy, organic smoothies into our bodies that we ought to be putting them onto our bodies as well, right?
Inspired by her Korean grandmother who has been using fruit and vegetables on her skin for decades, Stephanie Peterson, founder of Smoothie Beauty, took on this incredibly ambitious task of bringing fresh facial smoothies to the public.
All ingredients are organic, and the product comes in 9 flavors, with each one offering a different function for the skin.
When people talk about beauty products being so "clean" that you can literally eat them, Smoothie Beauty should be at the absolute top of the list. This company is really moving the needle in getting people to think about the simplicity of skin care and that everything we need can be found in the fruit and produce section of the supermarket.
But Smoothie Beauty does all of the work, so you don't have to.
SANRE ORGANIC SKINFOOD C-LOVE
In my Top 5 Organic Food Trends for 2017, I said that turmeric powder would be a breakout product. Yet, I didn't foresee its use in personal care products.
Fortunately, the team at Sanre Organic Skinfood saw its applicability in a moisturizer and used it in its C-Love product.
Along with turmeric, C-Love incorporates acerola cherry, ginseng, ginger, chamomille, and other fantastic ingredients. Acerola cherries are known for their high antioxidant and Vitamin C content, turmeric is known for its anti-inflammatory properties, and ginseng is an herb known for its longevity-promoting qualities and high concentration of phytochemicals.
C-Love is certified organic and is a superfood powerhouse. This is a very, very well-thought out product.