Top 5 Organic Food Trends for 2015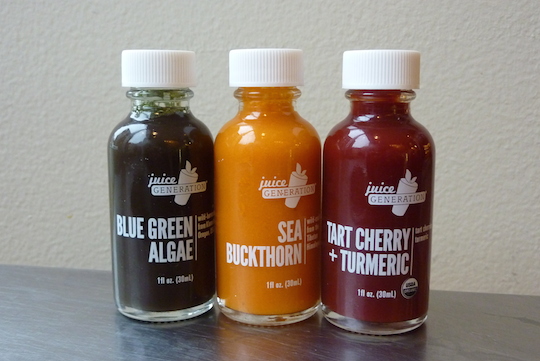 As I do at the beginning of each year, I make predictions about the hottest segments, ingredients, and products within the organic sector.
Here are my Top 5 Organic Food Trends for 2015.
HPP BABY FOOD
In my Top 5 Organic Food Trends of 2012, one of my choices was High Pressure Processing, also known as HPP. HPP is an alternative form of pasteurization that uses pressure, instead of heat, and kills harmful bacteria without significantly impacting a product's nutrients and vitamins.
HPP has been used in the food industry for decades, largely with packaged meat and chicken, but it was only within the last few years that it has become much more well-known, thanks to many of the pressed juice and coconut water companies.
One area where HPP has not been widely used in the organic industry is in fresh, refrigerated baby food. But that is going to change in a major way.
Austin-based Pure Spoon launched last year and is now sold in Texas, Oklahoma, and Louisiana at Whole Foods Market. This spring, a new company that I am very excited about, Little Spoon Organic, will be launching nationally.
I also expect other players to quickly jump into this category as it is guaranteed to explode.
BOTTLED JUICE SHOTS GO RETAIL
In New York City, when many of us get sick, we go down to the local organic juice bar and do shots of ginger or some other superfood that will strengthen our immune system. More often that not, these shots are already bottled, instead of made-to-order.
But this begs the question: why aren't fresh, bottled juice shots available everywhere? After all, these shots are the ultimate superfood and are nutritional powerhouses.
I have already started to see bottled shots for sale at non-juice bar locations, and major organic markets will begin to make a big push into this area. For retailers, this product line has enormous growth potential and is a logical extension of the pressed organic juice category, which already boasts significant shelf space in the refrigerator case.
Organic shots of turmeric, ginger, blue green algae, sea buckthorn, wheatgrass and other liquid superfoods will soon make their way into grocery stores across the country.
BEAN PASTAS
Almost everyone loves eating pasta but more and more, people are looking to avoid gluten.
On the other hand, people are always looking for dishes that contain beans, because of the high protein content, yet many don't want to take the time to prepare them.
That is why bean pastas make so much sense and it could explain my obsession with the red lentil pasta by Tolerant, one of my all-time favorite products.
Bean pastas will definitely grow in popularity, and consumers should expect many more choices when they're shopping this year.
ORGANIC MEAL DELIVERY SERVICES
With so many companies now delivering pressed organic juice via local and overnight delivery, you can pretty much have it when and where you want it.
However, the same cannot be said for prepared organic meals. And for people who want to eat organic but travel a lot or don't like to cook, this can be a challenge.
Fortunately, many enterprising entrepreneurs are looking to make this problem go away.
Sakara Life, the NYC-based organic meal delivery service, which now operates throughout much of the East Coast, will be expanding to Los Angeles in 2015 and will soon be offering overnight delivery throughout the U.S.
DL revAMP just became the first USDA certified organic meal delivery service and offers its program to consumers across the country. Only weeks ago, Marco Borges, personal trainer to Jay-Z and Pharrell, and his 22 Days Nutrition launched a nationwide organic meal delivery service.  Additionally, San Diego-based Beaming delivers within its own city and to Los Angeles, and ships overnight throughout the U.S.
Paleta, which has a big presence in the Los Angeles market and also delivers to San Francisco, Phoenix, Las Vegas, and Seattle, has its eye on national expansion.
The good news is that our organic meal delivery options will be much, much greater by the end of 2015, and don't be surprised to see other regional players taking their business nationwide.
MATCHA
One of the most powerful foods that a person can consume is matcha green tea. It is loaded with antioxidants, aids in weight loss, reduces inflammation, and improves digestion.
More specifically, matcha contains a specific organic compound, or catechin, called EGCG, which is known for its cancer-fighting properties. Scientists have reported that matcha green tea contains up to 100 times more EGCG than other teas on the market.
Given the tremendous health benefits of matcha green tea, I expect organic companies to increasingly use this ingredient in a variety of different drink and food products. Matcha's health benefits are too great to ignore and will prove to be an attractive selling point as consumers continue to embrace the "food as medicine" philosophy.