Organic Link Love – Glyphosate Controversy, Drama in the Raw Vegan World, the AirBnb for Organic Farmers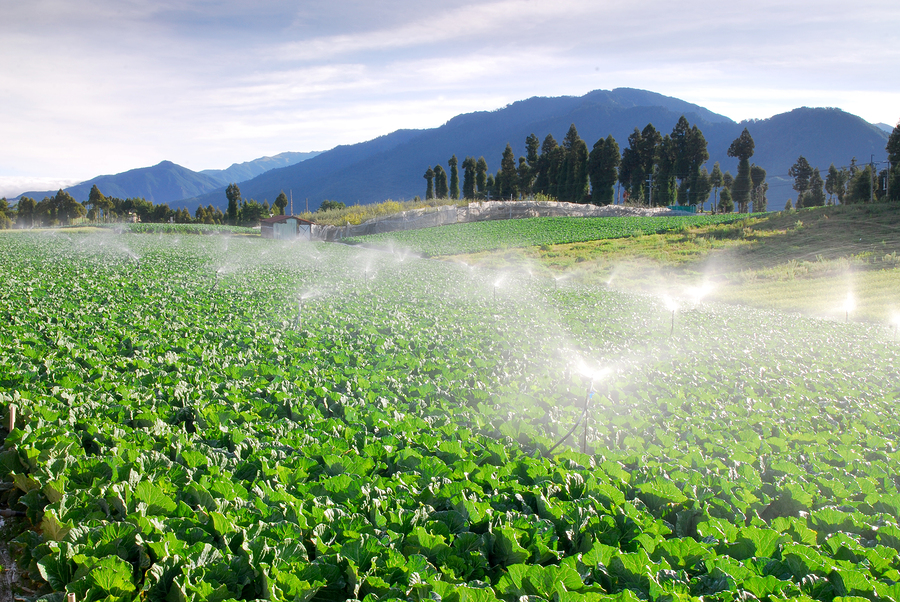 (To follow my day-to-day organic food adventures, please be sure to follow me on Snapchat: maxorganic)
At the beginning of this year, I was very close to naming glyphosate as one of my Top 5 Organic Food Trends for 2016 but decided against it.
While glyphosate, the primary ingredient in Monsanto's RoundUp and named by the World Health Organization as a "probable human carcinogen", impacts the organic food world tremendously, it isn't organic per se. Nevertheless, I knew it would be in the news a ton in this year, and it certainly has been lately.
A major coalition recently delivered 400,000 petitions to the U.S. Environmental Protection Agency demanding that it end the use of glyphosate.
In regards to whether this agency believes that glyphosate is carcinogenic or not, the EPA posted its report online and then surprisingly pulled it off. This highly suspicious act prompted two different groups of lawmakers to call for an investigation.
Glyphosate is so widespread that when 48 members of the European Parliament from 13 countries got tested for it, they each had an average of 1.7 micrograms/liter of glyphosate in their urine, 17x higher than the European drinking water norm (0.1 microgram/liter).
The reality is that unless we are living in the North Pole, we all have glyphosate in our bodies. Stay tuned as there is much, much more to come on this troubling development.
The word "natural" was on center stage last week in Washington, D.C. As I have written about before, "natural" means absolutely nothing when it comes to food products that don't contain dairy or meat. So, the FDA was seeking feedback from the general public as to whether it should define this term or not.
Center for Food Safety, the Organic Trade Association and others said that "natural" should not be defined while the Grocery Manufacturers Association (the trade group that represents Big Ag and Big Food) said that that pesticide use or the use of biotech seeds should have no bearing on the "natural" label.
Translation: Big Food wants genetically-engineered plants not found in nature to be allowed to be called "natural".
This view is utterly ridiculous yet not surprising in the least.
A NYC man is suing Quaker Oats for spraying glyphosate on its "100% natural" oatmeal.
Carey Gillam did an excellent piece on the strong-arm media tactics of Monsanto. And when you speak the truth about Monsanto and DuPont, you lose your job.
365 by Whole Foods Market, the lower-priced grocery chain, is set to debut in Los Angeles in and The New York Times got a preview of it. Construction of the Whole Foods store in Harlem is nearly complete.
Death threats have been launched against the owners of the legendary Cafe Gratitude in California. Sarma Melngailis, the founder of Pure Food & Wine, was arrested in Tennessee and is accused of embezzling $1.6 million, among many other charges. This vegan restauranteur was caught while order Domino's pizza take-out, which is decidedly not vegan.
There is a waitlist of 30,000 to eat naked at this electricity-free, organic restaurant in London.
Food trucks are so yesterday. Now, it's all about serving organic food out of a phone booth.
Thousands rallied in Rome against the secretive trade agreement TTIP, which would make it illegal to label GMOs. And following documents being leaked, France says "NO" to TTIP as well. Not surprisingly, the U.S. government pressured EU officials to disregard GMO laws in regards to the TTIP.
Research funded by the Organic Farming Research Foundation has produced GMO-resistant corn, which would make GMO-contamination much more difficult.
Honest Co. and Earth's Best face lawsuits over falsely labeling infant formula as "organic".
Very, very scary — bee populations dropped 44% last year!
While there is plenty to be concerned about in the organic world – glyphosate, GMOs, fraud, TTIP and many others – there is plenty to be grateful for. So, let me leave you with these uplifting stories:
Farmcation wants to be the AirBnb for local farm tourism, and organic farmers are getting in on the act.
Former fashion model Renee Gunter is selling fresh organic produce out of a shipping container in LA.
Lastly, Hawaii has become the first state to provide up to $50K reimbursement for farmers growing organic food.