Monsanto Ordered to Pay $289M Over Cancer-Causing Chemical — What Organic Consumers Can Do Now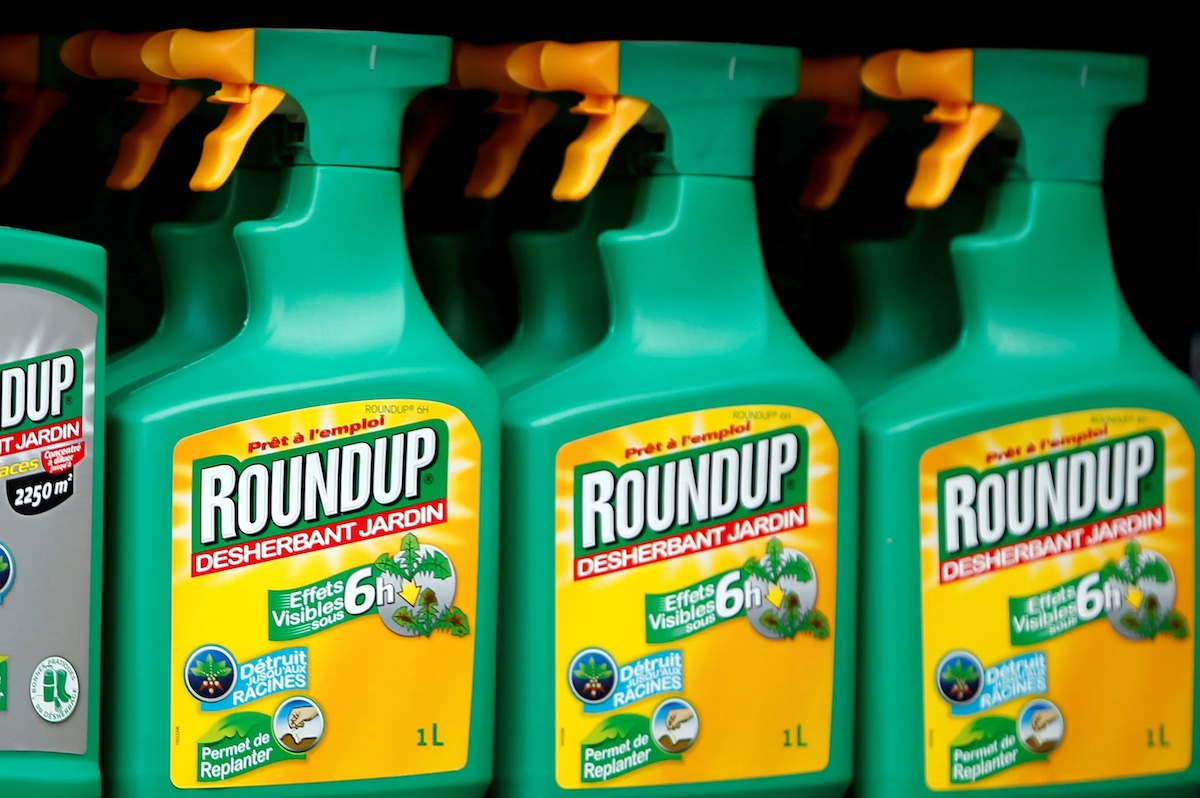 Last Friday, a California court ruled that Monsanto's Roundup chemical caused groundskeeper Dewayne Johnson to get cancer (non-Hodgkin's lymphoma) and ordered the company to pay $289M in damages.
This was a watershed moment for the industry, as organic advocates had been sounding the alarm for years about the toxic effects of this herbicide, whose main ingredient in glyphosate.
For those who are unfamiliar with glyphosate, it is the most widely used chemical in the world. 250 million pounds are sprayed on our crops, lawns, and parks each year in the U.S., with 1.65 billion pounds used globally.
Despite the fact that Monsanto maintains that its product is safe, many experts and governmental bodies disagree.
Glyphosate was classified by the World Health Organization as a "probable human carcinogen" which means that it probably causes cancer. Additionally, glyphosate is known to the State of California to cause cancer.
WHAT ORGANIC CONSUMERS SHOULD AND NEED TO DO NOW
While this court victory brought tremendous excitement on social media and elsewhere, we need to remember a few sobering facts.
First, recent results from a laboratory test at the University of California at San Francisco, one of the most respected medical schools in the country, showed that 93% of people tested had glyphosate in their urine, at an average level of 3.096 parts per billion (PPB).
The Detox Project, one of the backers of this study, has said that industry-funded science from the dark ages suggested that the higher the dose of a chemical, the more dangerous it was. However, modern independent science has discovered that many toxic chemicals have as much or even more of an influence on our health at low doses.
Second, this judgment will not immediately stop the enormous amount of spraying of glyphosate on our farms, parks and schools.
So, what to do?
1) Continue to switch more of your diet to organic and avoid GMOs
Glyphosate is prohibited in organic production, and if you are consuming genetically-modified food (GMOs), it is almost a near guarantee that you are consuming glyphosate. Many of these GMOs were designed to have glyphosate sprayed on them — to be glyphosate-resistant.
To give you an idea of how serious this problem is, a recent report called Glyphosate: Unsafe on Any Plate found that popular conventional foods contained alarming amounts of glyphosate, which measured between 289.47 parts per billions (ppb) and at levels as high as 1,125.3 ppb.
General Mills – Cheerios: 1,125.3 ppb
General Mills – Honey Nut Cheerios: 670.2 ppb
PepsiCo – Stacy's Simply Naked Pita Chips: 812.53
PepsiCo – Doritos Cool Ranch: 481.27 ppb
Nabisco – Ritz Crackers: 270.24 ppb
If you are confused about how to eliminate GMOs from your diet, be sure to read my post 5 Essential Ways to Avoid GMOs.
2) Demand that your favorite organic brands test for glyphosate and post the test results on their websites
In the Glyphosate: Unsafe on Any Plate report by Food Democracy Now! and The Detox Project, it also showed that some organic brands tested positive for glyphosate. Even though glyphosate is prohibited in organic production, some organic foods are getting contaminated by the haphazard spraying of this super-toxic chemical.
That is why you must contact your favorite organic brands and demand that they have their products tested.
Some companies are already doing this.
Zego Snacks is one of the most transparent companies in the industry and has made their glyphosate testing data public, scannable by a QR code.
Others, such as Truvani's turmeric supplement and Sierra Madre Honey, have gotten Glyphosate Residue-Free Certification, a third-party organization that tests for glyphosate.
3) Petition Your Local Schools and Municipalities to Stop Using Glyphosate
There are movements across the country that are lobbying their local municipalities and schools to stop spraying glyphosate.
Arguably, the most prominent of them all is Non-Toxic Irvine (Irvine, CA), and on the organization's website is a toolkit, which provides resources and guides on how to take action in your local community.
4) Be Aware of and Push Back Against Dicamba
While glyphosate may be getting plenty of attention now, we must also be paying to the next generation of herbicides, one of which is called dicamba.
This chemical is very prone to drift, which has resulted in millions of acres of damaged crops.
Dicamba, which has been linked to increased rates of cancer in farmers and birth defects, is expected to be sprayed on tens of millions of acres over the next few years. This will have catastrophic consequences for pollinators, insects that are vital to our food supply.
Here are more specifics about dicamba:
– In 2017, dicamba damaged approximately 3.6 million acres of soybean crops — crops not engineered to be resistant to this chemical — because of drift.
– The University of Missouri just reported that dicamba has caused approximately 1.1 million acres of damage to agricultural plants, trees and other crops so far in 2018. The number is lower than 2017 because of restrictions put into place by state agriculture departments.
– In March, the Center for Biological Diversity estimated that dicamba will be sprayed on more than 60 million acres of monarch habitat. Dicamba is extremely harmful to milkweed, the only food for monarch caterpillars. Monarch butterflies are very important pollinators, and their populations have already fallen by 80% in the past two decades due to escalating pesticide use and other human activities.
—
In closing, the verdict against Monsanto was incredibly important and may prove to be the pivotal moment against glyphosate. However, Monsanto (Bayer) will simply adapt and unleash other super-toxic chemicals onto the market, such as dicamba.
We need to keep the pressure on these companies, on retailers who sell these products, on elected officials to protect us from these chemicals, and on local governments to use safer alternatives.
This was a phenomenal ruling, but the fight continues and we must stay as vigilant and determined as ever.