Living Maxwell
Company Stories
Uber-Successful Foodstirs is Making an Impact Far Away from the Baking Aisle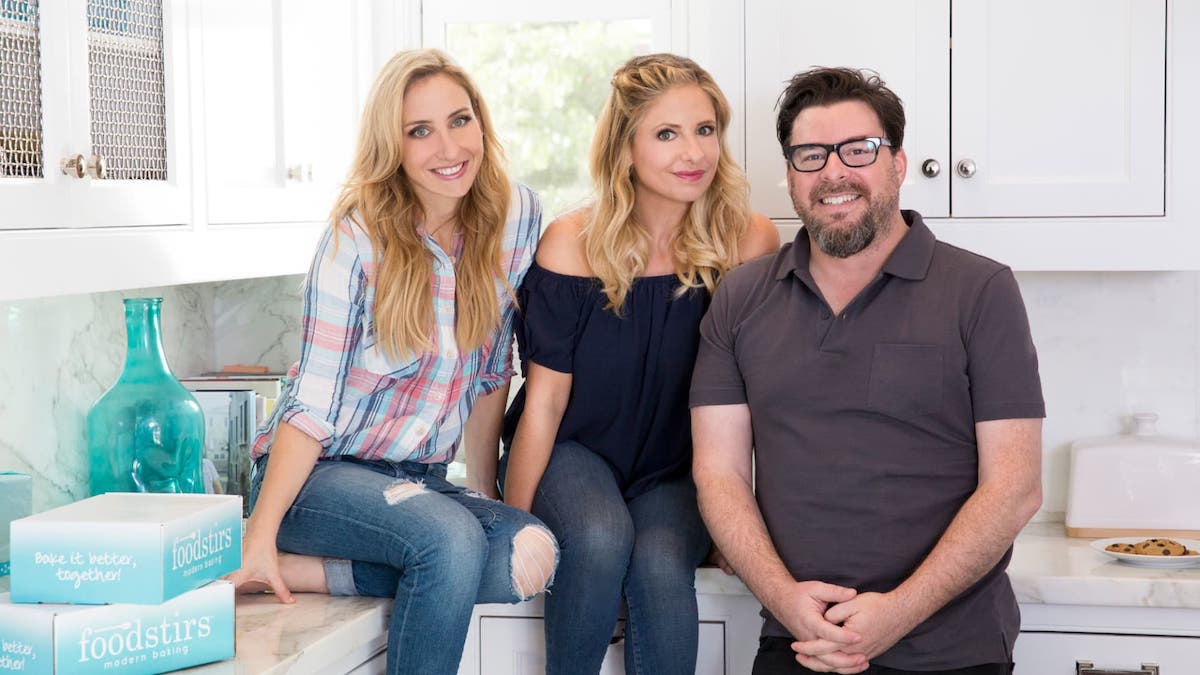 Within the last 12 months, organic baking start-up Foodstirs has quickly and firmly established itself as one of the hottest brands in the industry today.
While it is undeniable that having a Hollywood celebrity as a co-founder has helped attract tremendous media attention and opened many doors, Foodstirs is leading the marketplace because it has delivered a top-notch product line to a category that was ripe for innovation. With proven entrepreneur Galit Laibow as CEO, long-time industry veteran and brand-building guru Greg Fleishman as COO, and marketing standout Sarah Michelle Gellar as Chief Creative Officer, the company's intentions were clear from the very beginning.
"Foodstirs is about the power of baking, and we wanted to help create an experience that allows families to connect with each other in an easy and convenient way. Our product is empowering them to do this," said Greg Fleishman.
With legacy brands owning about 80% of the baking space, many consumers were not participating in the category because the dominant companies were failing to offer products perceived to be "clean." As such, when Foodstirs decided to enter the market, not only did the company insist that its ingredients be organic but that they had to be some of the best in the world, in both taste and social impact.
And when you're talking the best in organic, that usually means sourcing Biodynamic® ingredients. Biodynamic is often referred to as "beyond organic" and utilizes regenerative practices that treat the farm as a living organism.
By partnering with organic sweetener vendor Wholesome, the company was able to secure a Biodynamic sugar so pure that it is able to use less of it in its products versus regular cane sugar. Furthermore, Foodstirs' ability to purchase in significant quantities has been of real consequence.
"In a very quick period of time, Foodstirs has become one of the largest brands in the U.S., in terms of distribution outlets, to use Biodynamic ingredients. This has given Biodynamic invaluable exposure to consumers. Additionally, Foodstirs donated $10,000 to help educate farmers interested in transitioning their farms to Biodynamic. The company's generosity and leadership have been truly amazing, " said Elizabeth Candelario, Managing Director at Demeter U.S.A., the certification agency of Biodynamic.
When it came to selecting its cacao, the company could have done what many others do — purchase from a U.S.-based superfood distributor. However, Foodstirs opted for a different path, one that would have maximum impact.
Foodstirs sought out the most sustainable cacao available and ended up connecting with the biggest fair trade supplier in South America. By working directly with the farmers, the company helped them get SPP-certified, which means that they will get paid more on a per pound basis and that labor conditions and wages will be fair.
According to Galit Laibow, "We went direct to the source and are using certifications that are as elevated as possible. Aside from entering into long-term purchasing agreements with the farmers, which gives them economic stability and predictability in the years to come, we subsidized the purchase of solar light bulbs, hoes, and pickaxes. These are things that we may take for granted but are incredibly important to the workers' livelihoods."
Environmental concerns were a big factor when deciding to use identity preserve flour for the company's products. While many brands use wheat flour from many different farms, which can lead to allergies and contamination, Foodstirs is using a soft, white winter flour that can be traced directly back to that one farm. This flour also uses 1/3rd of the water and is grown without tillage, which is better for soil health.
Having expanded from 450 retail outlets to over 8,000 within the last year is a monumental achievement for any organic food company. But with its meticulous sourcing of ingredients, an accessible price point of $5.99, and an easy-to-make product that takes 25 minutes, Foodstirs' explosive growth is sheer validation that the company's offering is resonating with consumers.
"From the start, we set out to do the opposite of what Big Food is doing. We wanted to breathe new life into the category and introduce alternative recipes, such as turning pancakes into turmeric bites. While we don't take ourselves too seriously, we are also continually asking ourselves how our product can help people, farmers and the planet," said Galit Laibow.
Without question, this intentional approach to building an organic baking business is clearly working.
And it's also making a very meaningful difference in the world.
—
Foodstirs is a sponsor of Living Maxwell.