Dating Someone Who Drinks, Part II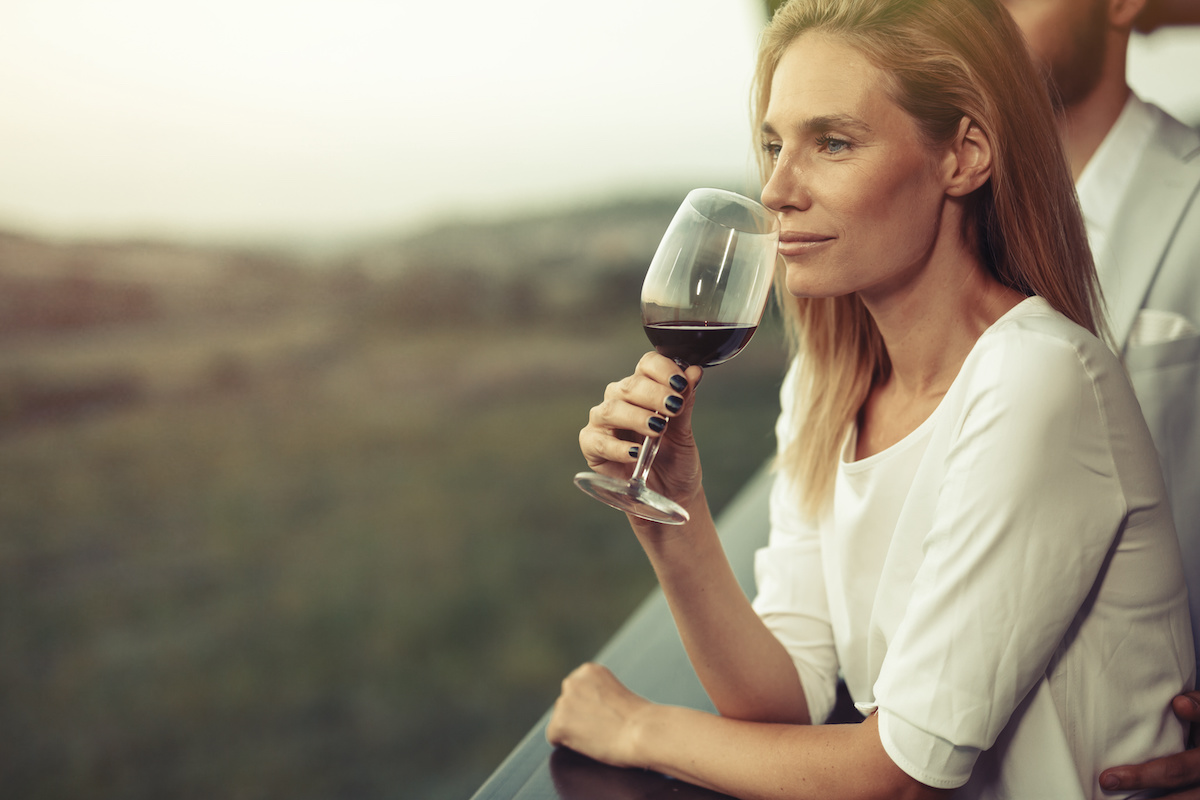 I put up a post last week about a date I had recently and it generated a good number of responses. During this date, the woman asked if it bothers me to be with someone who drinks.
In that post, one of the things that I said was that I would "deal with it" if all of the other aspects of the relationship were good and that the drinking was kept to a minimum. This response of saying that I would "deal with it" brought an interesting comment from Tancie, and I thought it was worth addressing in its own blog post here.
Tancie stated that the phrase "dealing with it" would bring up resentment and that I should avoid all women who drink if it makes me that uncomfortable.
For me, drinking is a very complicated issue and is not so cut and dry, especially given the fact that I feel so strongly about other things as well — organic food being one of them.
I feel that I have so many things that I don't do — drinking, smoking, doing drugs, taking medication– and so many things that  I do do — living healthy, eating organic, practicing yoga and alternative medicine, etc — that I need to prioritize about what is really, really important to me and what I can and cannot accept in a woman.
If a woman is a big drinker, then it is going to be very hard for me. But if she is a casual drinker and doesn't get drunk, then I would "deal with it."
As Tancie stated, using the words "deal with it" would bring up resentment. And, I think she is right.
Maybe I should have said "accepted it" and that occasional drinking is something that I need be okay with. Maybe this is the learning for me – to be more tolerant and to not let my issues get in the way of a good relationship.
In the previous post, I clearly said that drinking is a "me issue" yet my choice of words ("deal with it") sounds like I am making my issue a "she issue" as well.
While drinking is a normal part of most adults' lives, many people abuse it and use it as an escape. I, for one, only used it as an escape.
Yet, there are individuals who do not abuse it and can easily stop after one drink. This is hard for me to even imagine and clearly impacts how I think about this subject.
Does being around people who drink make me uncomfortable? At times, yes. At times, no.
Do I go to bars and hang out for hours? No. Do I go to parties and dinners where people all around me are drinking? Yes, I almost never have a problem with it.
The matter gets it a little bit more complicated when I am with a woman who drinks because I always say to myself, "if she really cared about me, she would support me and not drink in front of me."
Maybe that is asking too much.  Maybe that is being too selfish. Maybe I am placing unreasonable expectations on someone else.
Assuming that the woman I am with does drink on occasion, my challenge is to remind myself that this is a "me problem" and not let it become a big deal or stumbling block in the relationship.
I have to be very, very honest here. Doing this will not be easy but it does present me an opportunity to grow, learn and become more accepting.