Wallaby's Organic Greek Yogurt is Very, Very Impressive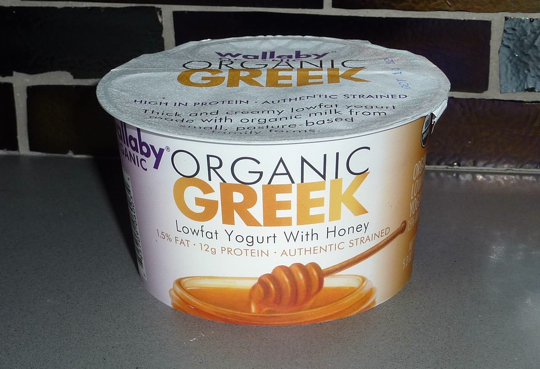 I must admit that I am really, really late to this whole Greek yogurt craze.
Even though New York City now has several yogurt bars throughout Manhattan, it was only last week did I dive in and learn first-hand what this excitement was all about.
Greek yogurt is thicker than traditional yogurt since the whey liquid is strained out, leaving a thicker and creamier yogurt. Furthermore, the protein levels are higher because the yogurt is denser.
In my research, I found several brands that I liked but the one that really stood out to me was the organic Greek lowfat yogurt from Wallaby.
There were two main reasons for this.
First of all, I could not get over how fresh the Wallaby yogurt was. It literally tasted like it had come from the kitchen that day, and never have I had this exact sensation with yogurt. With other foods yes, but with yogurt no.
Wallaby says that its dairy comes from local, pasture-based family farms and the yogurt is made in small batches, using a slow and gentle cooking method.
This wasn't the standard marketing hype that you always see but truly an explanation of why this thick, creamy yogurt tasted so good. It was such high-quality that is seemed very, very unprocessed.
Secondly, I loved the product innovation with having a separate compartment for the honey.
Every person has a different palette, and Wallaby recognizes this by giving consumers control over how much honey they want and how they want to distribute it in their yogurt. Other organic Greek yogurts either have the honey on the bottom or have it pre-mixed.
Wallaby's organic Greek lowfat yogurt with honey has me sold. I can now officially be part of this Greek yogurt craze and will certainly be purchasing this product again.
Really, really well-done, Wallaby!
—
Wallaby's certified organic lowfat Greek yogurt can be purchased at retail locations nationwide and its ingredients include organic cultured pasteurized lowfat milk, organic honey, live and active cultures – L. acidophilus, L. bulgaricus, S. thermophilus, bifidus.