How Organic Food Companies Can Adapt to Significant Industry Changes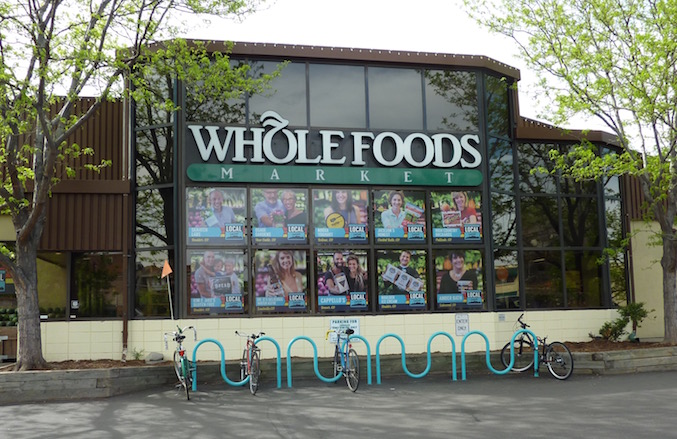 Despite the fact that the organic food industry continues to experience rapid growth, operating in the sector today may be more difficult and complex than ever.
This is because tremendous structural shifts in the industry have been taking place, which has forced companies to continually readjust how they are approaching the market.
I recently caught up with Tyler Lowell, Managing Partner at C.A. Fortune, one of the country's leading full-service consumer products sales and marketing agencies, to get his take on the state of the industry and how organic food companies can best position themselves moving forward.
What has been the driving force in the sales and distribution landscape over the past few years?
One of the prevailing trends in the industry today is consolidation, and this has had a dramatic impact on how companies are approaching their sales and marketing initiatives.
Whether it's large food conglomerates (General Mills, Conagra, Campbell's, Hormel, Unilever, etc.) acquiring innovative, trend-forward organic brands, retailers joining forces (Albertsons/Safeway, Amazon/Whole Foods, Kroger/Mariano's, etc.), national distributors narrowing in on regional players (KeHE/Monterrey, UNFI/Haddon House), or agencies (our space) seeking to build out their territory platform, each sector of the industry is applying keen focus on strategic moves that will position themselves well into the future. Companies cannot afford to be left behind.
What has precipitated these moves has not only been e-commerce, where numerous online players have jumped into the CPG (consumer packaged goods) space, but also the industry-changing acquisition of Whole Foods by Amazon. Already, we have seen the effects of that transaction.
Where 11 region-specific, new item presentations used to be more of the norm, Whole Foods has and is continually pushing towards more of a centralized model in Austin. Similarly, Kroger has responded by doubling down on its natural/organic presence and has a much greater focus on attracting young, innovative brands. Changes such as these are happening at every single retailer in the country.
With the continued blending of channels and non-stop evolution across the retailer, distributor, and e-commerce landscapes, it is critical that brands identify partners who are up to speed on the rapidly-changing dynamics of the industry.
What are two CPG sales and marketing strategies that brands must embrace?
First, and what has been well documented over the last 12 months, has been the continued development of e-commerce within the grocery channel. Therefore, relying entirely on the traditional retail distribution model, which has been utilized successfully for many decades, would be a grave mistake. That being said, several of the nation's leading retailers have made significant investments in this area, which, in turn, will help them maintain relevancy to their overall brand.
Between Amazon, Jet.com, Thrive Market, Brandless, and the emergence of numerous meal kit delivery companies, what I believe you're going to see is more of a balance of sales between online and traditional brick-and-mortar.
While I'm of the belief there is not going to be a significant transformation in short order, I do wholeheartedly believe the e-commerce channel will continue to disrupt traditional retail. Therefore, brands would be well-advised to reallocate resources in order to make e-commerce a greater part of their overall revenues.
This means dedicating more people and more marketing dollars to this effort. Continuing to use an old website, which is not optimized for SEO or e-commerce, is just not sufficient.
Second, there is a critical need for data and analytics. Fact-based selling and storytelling are no longer just a "nice to have" rather a "must-have" when sitting across the table from decision makers, regardless of which trade channel they represent.
In a recent Wall Street Journal article, Stuart Aitken, chief executive of 84.51˚, Kroger's data-analytics unit, put it best when he said that "data is the new battleground."
What do organic brands need to know in order to adapt to the today's ever-changing environment?
Organic brands need to have a distinct point of differentiation in order to compete in the ultra-competitive CPG landscape. Highly successful companies are constantly evaluating current trends in the marketplace and analyzing what is working and what is not working in their specific segment. Then, they adjust or determine their strategy, prior to launching a new product. For example, the industry does not need another organic pasta sauce without a clearly defined reason of why it's different than the items already on the shelf.
Additionally, and what I would regard as most important, is the critical need to surround yourself with experienced professionals who have had proven success in launching, selling, and marketing a CPG product.
Whether it's engaging with a brand incubation agency, a full-service sales & marketing agency, product strategists, or experienced industry consultants, there are way too many mistakes young brands can make without proper guidance and consultation. A wrong decision about a sales strategy or product design can set a company back months, if not years.
Tyler Lowell is the Managing Partner at C.A. Fortune.