Top 5 Organic Food Products from Natural Products Expo West 2016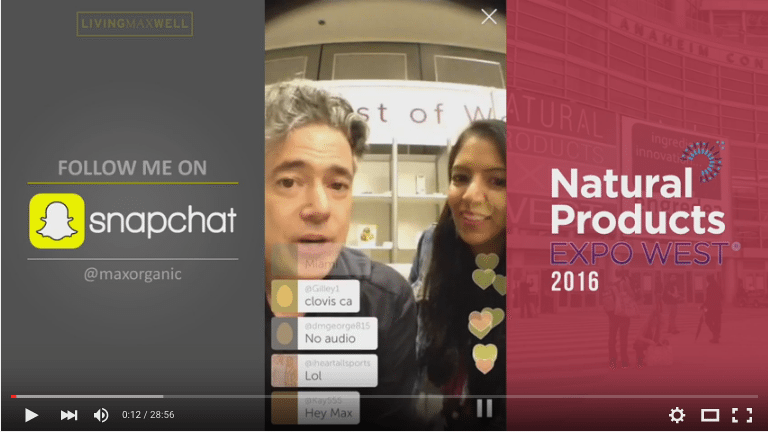 After each Natural Products Expo West and Natural Products Expo East, I always name my Top 5 Organic Food Products of the show.
And for the past few years, Vani Hari of FoodBabe.com and I have shot a video where I discuss my favorite organic food picks and she gives me her critique of them. With the advent of Periscope, we are now able to do this "live" and viewers from all over the world can ask questions while Vani Hari and I are discussing my top 5 organic food products. So, if you see the comments and hearts on the screen above, those are features of Periscope.
At this year's Expo West trade show, finding the five best organic products was extremely difficult, as so many companies displayed tremendous innovation with their new product launches. What was especially encouraging to see, as Vani Hari mentions above, was that there were a lot fewer "unhealthy" products on the show floor. This means that companies are realizing that consumers want foods that are going to be beneficial for their health and also contain real medicinal properties.
A few of the products discussed in the video above are not currently available but will be hitting the marketplace soon.
Nature's Path – http://us.naturespath.com (available now)
Tolerant Foods – http://www.tolerantfoods.com (coming within the next few months)
Steamm Espresso – http://steamm.com (available now)
Goldenbrew Tea – http://www.goldenbrewtea.com (available now, mostly in the Pacific Northwest)
Harmless Harvest – http://www.harmlessharvest.com  (should be available in 2016)