The Most Important Food Book of the Year – The Food Babe Way by Vani Hari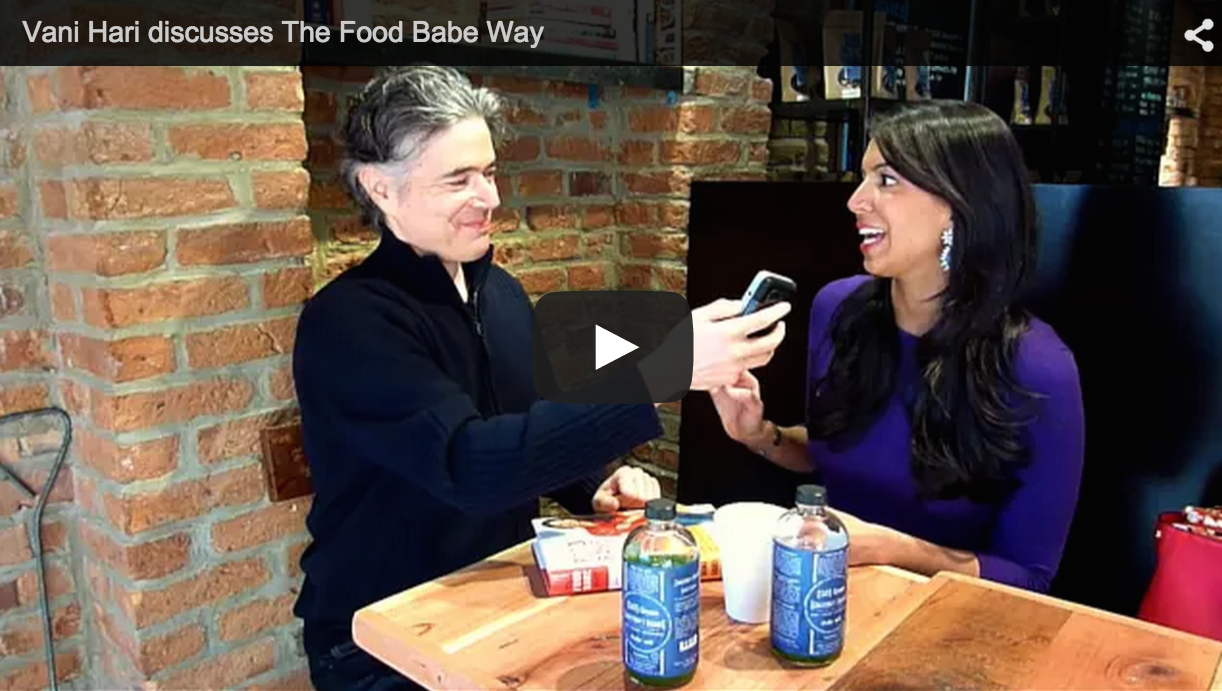 Today is a monumental day in the world of food activism and healthy food. Why?
Because it is the release of The Food Babe Way by Vani Hari.
In just a few years, Vani Hari, also known as The Food Babe, has enacted more positive change in the food industry than anyone else in our country today. She has forced many of the biggest conventional food brands – such as Kraft, Subway, Chick-Fil-A, and Anheuser-Busch – to alter the way they do business, all to the benefit of the individual consumer.
Not only does The Food Babe Way shed light on all of the despicable business practices that take place in the food world, but it also gives the average consumer every single tool and piece of information they need to completely transform their health and their life.
And that is why this book works so well – because it accomplishes both of these goals at once, while being incredibly approachable and not the least bit intimidating.
I have known Vani Hari for the last few years, and she has become one of my absolute closest friends. We have worked together on many food activist and GMO-labeling initiatives, and I can tell you that she is one of the most remarkable individuals that I have ever come across.
And what I can also tell you is this. Vani Hari does not do this work for fame or for money – she does it to make a positive impact on the health and well-being of her fellow human beings. It is all about serving other people.
And if you are looking to improve the quality of health of your family and your country, make sure that you buy The Food Babe Way.
It is an absolute MUST-READ and needs to be on the bookshelf of every single American citizen. It is that good.
To purchase The Food Babe Way, click HERE.
—-
In the video above, Vani Hari gives me a "behind the scenes" look at what goes into her investigations, how she selects companies to go after, and which companies have been the least and most responsive. It's a fascinating watch, enjoy!!!