Organic Link Love – Gwyneth Making Moves, Big Victory in Oregon, and Cool Ad Campaign in France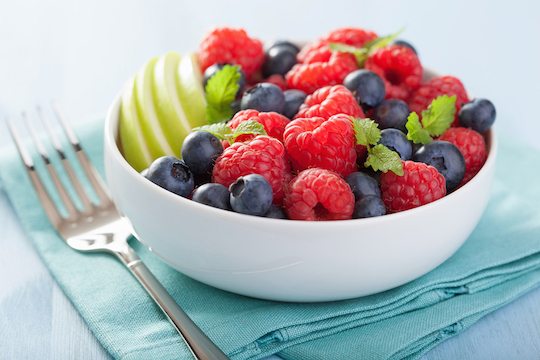 The University of Vermont Medical Center kitchen is reducing the amount of GMOs that it is serving, Costa Rica is proposing a moratorium on GMOs, and a judge has rejected a request to block Oregon's GMO ban. Huge thanks to The Center for Food Safety for everything they have done in Oregon to support our people there.
What scientist Bill Nye got wrong in his about-face on GMOs.
Actress Gwyneth Paltrow has been real busy trying to make her mark in the organic world. Not only did she announce a collaboration with Juice Beauty for an organic make-up and skincare line, but she and partner/exercise guru Tracy Anderson launched an organic, take-out food service in The Hamptons called 3 Green Hearts.
Mendez Fuel in Miami is setting a new trend in the pressed organic juice world.
Whole Foods Market announced that its new value chain will be called '365′ and named its first CEO, a 20-year veteran of the company. One fascinating part of this announcement was that it said it filed "decoy" names with the U.S. trademark office.
Ocean Organic Vodka received an international design award for its packaging, and Five AM Organics in Australia won multiple DIAA awards.
Congrats to my friends….
– Whitney Tingle and Danielle DuBoise, founders of Sakara Life, who just expanded to Los Angeles.
– Marco Borges, author of The 22 Day Revolution and trainer to Jay-Z and Beyonce, for having his book become a NYT best-seller.
– Ashmeet Kapoor, founder of I Say Organic and fellow Brown University alum, on getting some very well-deserved PR. His organic delivery service intends to transform the lives of farmers in India.
Learn how online organic food retailer Door to Door Organics acquires customers on social networks.
Watch the video below on how Biocoop, an organic retailer in France, tried to make the most eco-friendly ad campaign ever. Fascinating.
A LOT has been happening on the financing side of things. Back to the Roots raised $2 million from Stonyfield's Gary Hirshberg, Michael Pollan and others, in order to build "the new Kraft Foods". Hormel acquired Applegate, a producer of natural/organic meats, for $775 million.
WhiteWhite acquired Vega (a non-organic brand) for $550 million. With its recent takeover of Earthbound Farms and its minority investment in Daily Greens, the organic industry is getting another Hain Celestial, which is super-smart and badly needed.
The Organic Center has come out with an important report about how organic farming is critical to saving the bees, and General Mills has invested in an organic farming initiative. Washington State University says that it might actually pay to be an organic farmer – they earn 22% to 35% more than their non-organic counterparts.
Meanwhile, the USDA has declined to investigate alleged violations at major organic farms.
Scientists see a natural place for 'rewilded' plants in organic farming. I'm no plant scientist, but I'm just not buying this argument.
Changes to organic standards in Australia could impact trade with major partners such as the U.S. and China. Equally as bad, the EU is debating a threshold for pesticides in organic products.
Great piece in Wired Magazine — America Needs a Real Definition of What a 'Natural' Food Is. I could not agree more!
I don't smoke pot or eat edibles, but plan on seeing a lot more in the news about organic marijuana. And if you come across the letters OCA, don't assume that it always means Organic Consumers Association.
There is another organic OCA – the Organic Cannabis Association. Who knew??
Lastly, I am on Snapchat.
Yes, I have taken the plunge, and at 45 years old, I am probably one of the oldest people on the network.
Please follow me (username: maxorganic), and I'll give you an inside look at all of my day-to-day organic food adventures.
Have a great week!