Nina Warda — At 13 Years Old, Plotting Her Organic Food Empire and Aiming to Make a Real Difference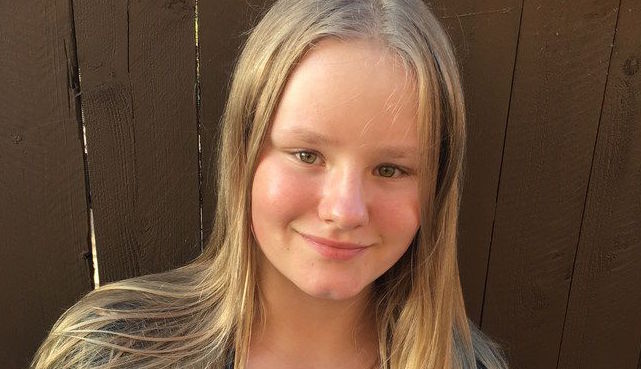 For most of us in the organic food industry, our journey into the world of healthy living began sometime in our 20s, 30s or 40s.
But for a handful of very aware and socially responsible kids, their start came at a much younger age.
At 11 years old, Toronto's Rachel Parent first learned about the risks of GMOs and soon launched the very influential Kids Right to Know. Her TV debate about GMO-Golden Rice with Shark Tank star Kevin O'Leary garnered more than 2 million views, and she was named to Canada's Top 20 Under 20 Change Makers by the National Post, among many other things.
At the age of 9, years old, Tennessee's Birke Baehr began studying sustainable and organic farming practices. Two years later, his TEDx talk called "What's Wrong with Our Food System" garnered more than 2 million views and acclaim from across the globe.
While Texas-based Nina Warda has not achieved that level of success just yet, she is one to definitely keep an eye on, as this teenager has tremendous determination, drive and discipline.
At 13 years old, she has already racked up more certifications than most adults. These include a Professional Plant-Based certification from the Rouxbe Online Cooking School, David Wolfe Nutrition – Nutrition Coach Certification, Raw Food Chef & BodyMind Nutrition 101 certifications from Elaina Love's BodyMind Institute, Stanford University's introduction to food and health, and Essential Oil Coach certification from The Essential Oil Institute.
Now, Nina has set her sights on growing her food concept Nina's Organic Cupcakes, which she hopes to eventually franchise.
Despite the fact that Nina has been passionate about organic foods and nutrition from a young age, her friends did not share the same love of kale salads and green smoothies.
"The response from my friends made me think about what are the things they enjoy, and Nina's Organic Cupcakes was soon hatched," Nina Warda said. After all, getting them to switch to a healthier version of what they are already eating is not an insurmountable hurdle.
While the company's primary product is organic and Non-GMO cupcakes, education has become a central part of her mission.
"I wanted to get the conversation started," Nina Warda says of her online videos. "And I hope to raise awareness about the benefits of organic food, the hazards of GMOs, and the importance of avoiding artificial dyes and flavors, especially for kids."
So what does the future look like for Nina?
Needless to say, she has big plans.
Not only does this home-schooled, cupcake-loving entrepreneur have the potential to make a real name for herself in the business world, but Nina Warda has the chance to make a meaningful difference in the organic food movement — all before she even gets her driving license.
A collection of Nina's organic cupcakes and superfood lattes — very impressive for a 13-year-old.