What's Really in Bottled Water? You Don't Want to Know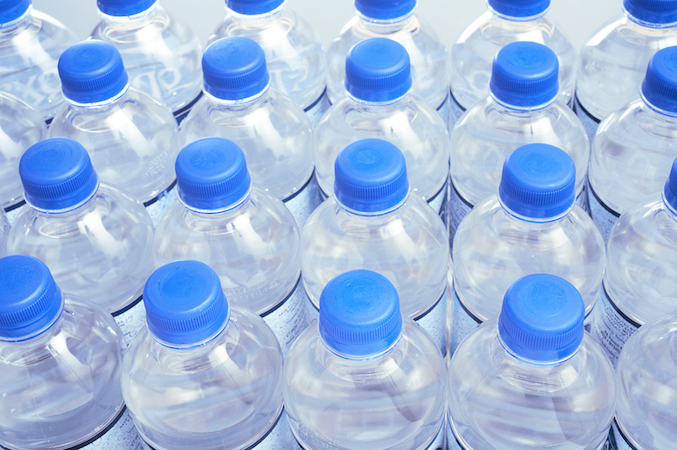 If you're someone who is incredibly careful about the kind of food that you are putting into your body, I have some important news for you.
That same care and concern must extend to the kind of water that you are drinking, particularly bottled water. Here's why.
Orb Media, a non-profit journalism organization, enlisted the help of scientists to test the bottled water of 11 brands in nine different countries. What did they find?
Of the 259 total bottles analyzed, 93% showed signs of microplastics.
Interestingly, there was significant variation even among bottles of the same brand and lot, which is consistent with environmental sampling and likely resulting from the complexities of microplastic sources, the manufacturing process and particle-fluid dynamics, among others.
Across all brands, the average number of particles per liter was 325. Here were the exact results for each brand.
Brand (Actual range of particles per liter found in the tests)
Aqua (0 to 4,713)
Aquafina (2 to 1,295)
Bisleri (0 to 5,230)
Dasani (2 to 335)
Epura (0 to 2,267)
Evian (0 to 256)
Gerolsteiner (9 to 5,160)
Minalba (0 to 863)
Nestle Pure Life (6 to 10,390)
San Pellegrino (0 to 74)
Wahaha (1 to 731)
WHAT TO DO
With water, the best thing you can do is to be as prepared and proactive as possible.
1) This means taking care of your water situation at home and buying a high-quality water filtration system. The three home systems that I like, at various prices levels, are the:
2) If you'll be away for the day, it is best to fill up with filtered water before leaving your home and use glass water bottles.
You can use a glass water bottle that you have saved from the past.
Or, if you are looking to buy one, my new favorite glass water bottle is the 32-ounce Justfwater Bottle with the silicone sleeve. I LOVE this product! (That is not a typo; it is called the Justfwater bottle)
3) When traveling, at least in the U.S., I like to call ahead and find out if the local organic supermarket has a water filtration machine where I can bring in my bottles to fill up.
If not, I like to order cases in advance of Aqua Carpatica or Mountain Valley Spring Water, two of my favorite brands of water — both come in glass bottles.
—
Just like our food contains things that shouldn't be there — i.e., toxic chemicals — the same is true with our water supply.
Take the necessary steps to make sure that you are not drinking microplastics — particles that have absolutely no business being in our bodies.