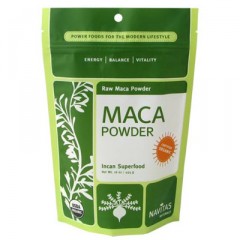 With superfoods becoming an important part of my diet, maca is something that I put into my morning smoothie.
Around for thousands of years, this root comes from the Andes in South America and is widely believed to increase stamina and combat fatigue. Maca has a mild butterscotch/vanilla smell. 100% raw.
Sold throughout the country at natural/organic stores and online HERE.