Nature's Path Becomes the First Organic Brand to Join Loop, a Shipping Platform Which Eliminates Packaging Waste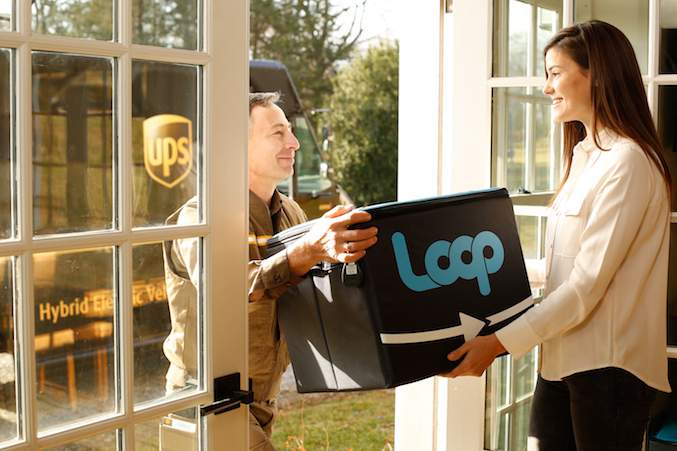 One of the unfortunate and uncomfortable realities of buying organic food is having to deal with its excessive packaging waste.
After all, a primary reason that we choose organic is because of its environmental benefits.
This is not a problem easily solved, but one company eager for a solution is Nature's Path, the leading North American organic cereal brand. This organic pioneer has just become a founding partner in Loop, a new global shipping platform aimed at eliminating waste by disrupting the world's reliance on single-use packaging.
First announced at the World Economic Forum in January, Loop enables consumers to responsibly consume a variety of commonly used products from leading consumer brands in customized, brand-specific durable packaging that is delivered in a specially-designed reusable shipping tote. When finished with the product, the packaging is collected, cleaned, refilled and reused — creating a revolutionary circular shopping system.
At the present moment, Loop has partnered with many conventional CPG brands but numerous companies with organic products have joined this venture alongside Nature's Path, including Chameleon Cold-Brew, Purely Elizabeth, Greenhouse, International Harvest, Arbor Teas and The Honest Company. Additionally, Loop has just announced that Kroger, the largest supermarket chain in the U.S., and Walgreens, one of America's largest pharmacy chains, have become founding retailers.
Nature's Path, the first organic brand on the platform, will start by introducing its organic Pumpkin Flax Granola through Loop in New York, with plans to expand its product offerings as Loop enters other North American markets over the next year. The cereal company has pledged climate neutrality by 2020 and to have all of its packaging reusable, recyclable or compostable by 2025.
"Nature's Path is a pioneering company, so testing new methods to benefit people and planet is part of our spirit," says Arran Stephens, co-founder and co-CEO of Nature's Path. "We were the first certified organic cereal and granola company in North America, so for us to be the first organic food company partner on the Loop platform makes perfect sense."
"There's growing awareness about the impact and the effect of plastic pollution on the environment, and we know people want to reduce the amount of waste created by the products they love and purchase," says Jyoti Stephens, VP Mission & Strategy for Nature's Path and daughter of the company's founders.
If you ever meet a member of the Stephens family, you will very likely hear them mention a core tenet of Nature's Path — a commitment to leave the earth better than they found it.
This is not marketing jargon. This is the foundation of every decision that the company makes.
Becoming a founding partner in Loop and trying to reduce packaging waste is definitely in alignment with the values of Nature's Path and clearly demonstrates its leadership in this area.
Needless to say, Loop looks like a very promising initiative and one that I hope many other organic brands join.