My Healthy Gift Guide – To Feel Better, Look Better and Perform Better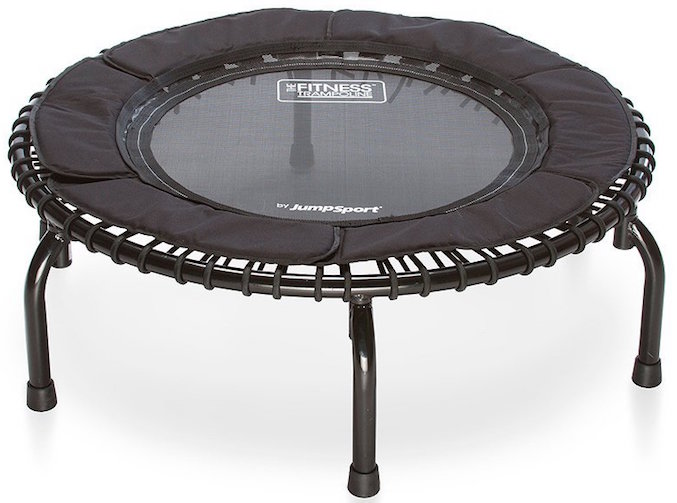 Here are some of my best healthy gift ideas. Enjoy!
THE ULTIMATE COLLECTION FROM SAKARA LIFE
My friends at Sakara Life, the amazing plant-based organic meal delivery service, have put together The Ultimate Collection from their Clean Boutique.
Not only are you getting a wide array of Saraka Life's most delicious products, but they are packed with "functional ingredients," which go beyond nutritional science to also encompass the best of traditional medicine, folk remedies and spiritual healing.
JUMPSPORT FITNESS TRAMPOLINE REBOUNDER
One of the absolute best forms of exercise is rebounding. Aside from the fact that it is low-impact and can be done in the comfort of your own home (i.e., no expensive gym membership), it is also very effective in helping to drain your lymphatic system.
This JumpSport rebounder is extremely durable and provides a deep and quality bounce.
Made from hand-harvested French gray sea salt, wild-harvested Atlantic kelp and sustainably raised spirulina, this Minerals de Mer body soak will help you relax and detox while nourishing and revitalizing your skin. The power of baths can never be underestimated.
FLOWER REMEDY MISTS BY LOTUS WEI
I have said it in the past and I will say it again now. I consider the flower remedies by Lotus Wei to be as important as any of the many supplements that I take.
These mists by Lotus Wei always put me in a good mood and have such a positive impact on my overall well-being. My favorites are Joy Juice, Infinite Love and Inspired Action.
MATCHA FACE MOISTURIZER BY COCOKIND
Something that I use every night before bed is the Matcha Face Moisturizer by Cocokind.
This USDA certified organic product contains only four ingredients – virgin coconut oil, matcha tea powder, pomegranate oil, bergamot oil – and will leave your skin feeling silky smooth while moisturizing it with powerful antioxidants and superfoods.
TOOLS OF TITANS BY TIM FERRISS
From one of the most influential voices of our generation, Tim Ferriss has taken everything that he has learned from interviewing hundreds of the Best of the Best and synthesized it into his new book Tools of Titans: The Tactics, Routines, and Habits of Billionaires, Icons, and World-Class Performers.
What a way to start out 2017!
COLLAGEN PEPTIDES BY VITAL PROTEINS
Collagen is the most abundant protein in our body and is found in our muscles, bones, skin, ligaments, blood vessel walls, and tendons. It comprises 30% of the protein in our overall body and 70% of the protein that makes up our skin. Collagen is essentially the "glue" that holds our body together.
Yet, as we age, our collagen production declines and that is why incorporating it into our daily route is so important. Collagen Peptides by Vital Proteins is a product that I consume all of the time, and I have already noticed a big difference in my hair, nails, and skin. Huge fan of this product!
From Moon Juice, one of Los Angeles' most acclaimed pressed organic juice companies, Spirit Dust is a powerful remedy of medicinal herbs. Add it to your coffee, nut milk and or tea, and "unwind, expand peaceful awareness and align with bliss."
I'm definitely up for that!