I Have Learned My Lesson – Brunch at Greens Restaurant in San Francisco Will Never be Missed Again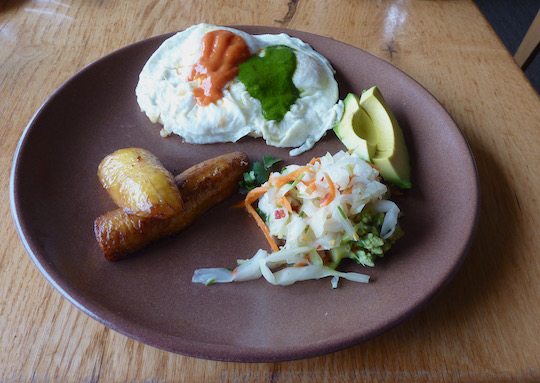 (To follow my day-to-day organic food adventures, please be sure to add me on Snapchat: maxorganic)
I have been consistently traveling to San Francisco for many years now but for some reason, Greens Restaurant was never at the top of my list.
And what a mistake that was because the brunch at Greens Restaurant might the best that I have ever had. Yes, ever.
Opened in 1979 as part of the San Francisco Zen Center and consistently among the most acclaimed restaurants in the city, Greens Restaurant has been a pioneer in working directly with local and organic farmers in the Bay Area. The fresh, super-high quality ingredients are immediately noticeable in each dish.
I went to Greens Restaurant for brunch on a Saturday and then returned the following day, knowing that I was not going to find a better meal and that I wouldn't be experiencing it again for quite some time. Here is what I had on both days.
PINNACLES SCRAMBLE
Scrambled eggs came with yellow finn potatoes, poblano and chipotle chilies, scallions, cheddar and cilantro, and they were served on corn tortillas with black bean chili, creme fraiche, fire roasted tomato and pumpkin seed cilantro salsas.
This dish was the star attraction. The eggs were light, fluffy, and seasoned in a way that I have never tasted before. It's hard to imagine eggs as jaw-dropping but they were.
PUPUSAS
The pupusas were filled with summer squash, spring onions, serrano chilies, pumpkin seeds, smoked cheddar and cilantro. The Rolling Oaks Ranch eggs were served over-easy and were topped with grilled serrano salsa verde, salsa rosa, avocado, fried plantain and cabbage-cauliflower slaw.
A staple dish from El Salvador, pupusas are something that you rarely, if ever, see on a brunch menu and they provided fantastic texture to the eggs, which contained great balance from both the green and red salsas.
BANANA BREAD
Who doesn't love banana bread? This one was not too sweet and not too thick. It melted in my mouth.
Aside from the outstanding food at brunch, Greens Restaurant has some spectacular floor-to-ceiling views of the San Francisco Marina, Golden Gate Bridge and Marin Headlands. Plus, the interior of the restaurant incorporates twelve varieties of wood, and all construction was performed using Japanese joinery technique, without nails.
I like to think of myself as someone who learns from his mistakes, and never again will I visit San Francisco without stopping by Greens Restaurant for brunch. It is permanently inked at the top of my list.