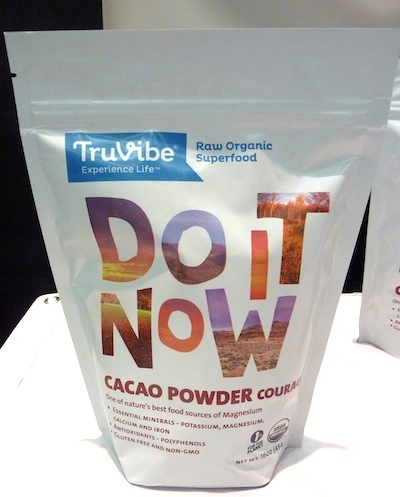 If you've seen my favorite movie ever – What The Bleep Do We Know? – then you are no doubt familiar with the work of Dr. Masaru Emoto.
Dr. Emoto did studies that showed the crystal formations of water molecules actually change when positive messages are put on the outside of glasses of water. Hence, positive messages have a real impact, on both an emotional and physical level.
Given that I believe so strongly in the power of positive messages, there was little doubt as to who was going to win Best Packaging of Natural Products Expo West 2014. As soon as I saw what TruVibe Organics was doing, I knew right away that they were going to take home this prize.
Aside from the different messages on each line of raw organic superfood, the company's tag line embodies this uplifting philosophy as well with its slogan "Experience Life".
While I acknowledge that there is a lot going on and the packaging may be a little busy, the intention and the thinking behind these messages are spot on.
Organic food is only one component of health. Well-being is also a mindset, and we can never be reminded of these inspirational quotes and positive messages too often.
Really well-done, TruVibe!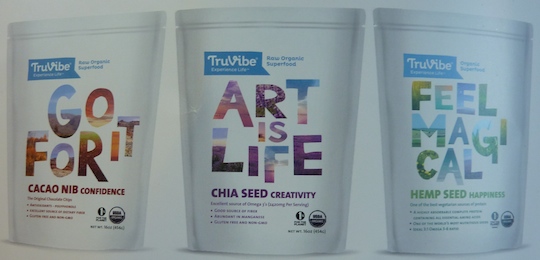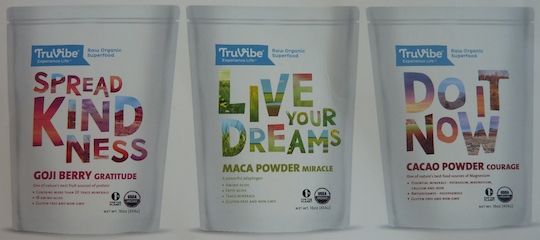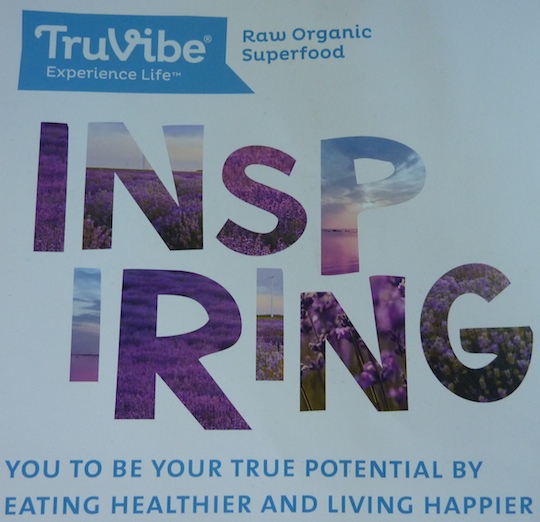 —
Want to learn about the newest and best organic food products?
If so, be sure to Like my Facebook page and sign-up for my newsletter below.
To join my newsletter list, please enter your email below and I'll send you my Top 5 Inexpensive Ways to Shop Organic.